The Xbox One will launch in the UK in November with a price tag of £429 - along with exclusive titles such as Halo 5, Dead Rising 3 and Titanfall.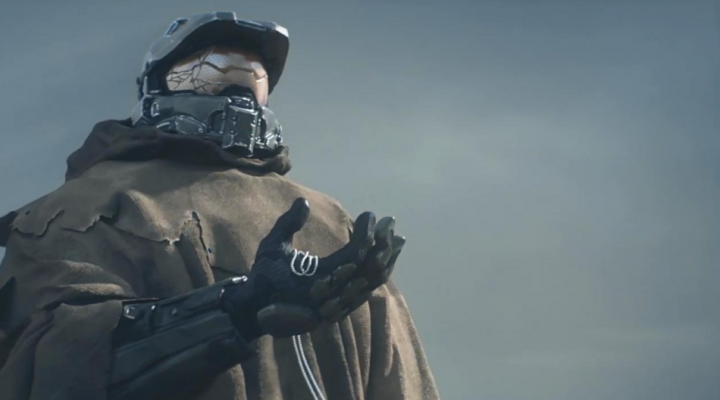 Microsoft officially announced the price and release details for the Xbox One during the company's keynote conference at E3.
It was originally speculated the console would cost as little as £299 or as much as £600, based on placeholder prices listed by online retailers Zavvi and Amazon.
The November launch date will place the One in direct competition with Sony's PlayStation 4, which is also expected to launch in the UK ahead of Christmas 2013.
As well as unveiling the price and release date for the One, Microsoft also unveiled several new games coming exclusively to the console.
Halo 5
The first ever trailer for Halo 5 was shown, depicting series main character Master Chief walking through a desert. The game is being developed by 343 Industries, creators of Halo 4, and will run on an entirely new engine to previous Halo games. It will launch in 2014.
Also unveiled was a new Dead Rising, Dead Rising 3. Like the previous games in the series, it will take place across a sandbox open-world and allow players to create their own weapons to battle zombies. The game will also integrate the Xbox Smartglass app, allowing, for example, players to pinpoint areas on the Dead Rising map where they would like to drop artillery shells.
The Microsoft E3 keynote closed with the first ever footage of Titanfall, a brand new game in development by Respawn Entertainment. An online-oriented first-person shooter, it sees players fighting over large, open battlefields using jetpacks and Aliens-inspired mechs.
Vince Zampella, who founded Respawn after leaving Infinity Ward, appeared on stage at E3 to introduce the game, saying it would "define what this generation of gaming has to offer beyond just hardware."
Microsoft also announced that it would retire its Microsoft Points currency system, allowing players instead to purchase items from the Xbox Live Arcade using real money.