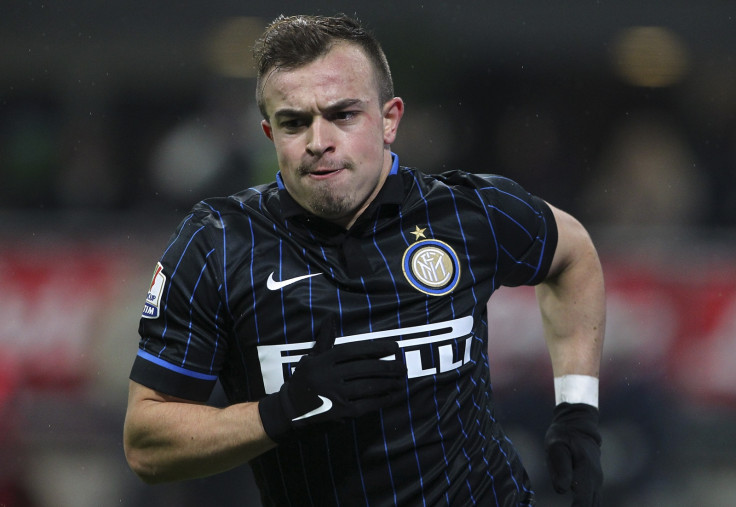 Inter Milan president Erick Thohir believes Xherdan Shaqiri turned down a move to Liverpool due to the club's size and "great history".
The Swiss international joined the Italian giants during the January transfer window from Bayern Munich after being linked with a host of clubs, including The Reds.
Shaqiri has been one of several additions made by the San Siro side, with Lukas Podolski joining from Arsenal and the highly-rated Marcelo Brozovic moving from Dinamo Zagreb, and Thohir believes he brought into the club's prestige when choosing between Inter and Liverpool.
"Inter are a big club, no different from Liverpool: just the same. That's why I'm not surprised that Shaqiri chose to sign for Inter," Thohir told Goal.com.
"We have a great history behind us. We won the Champions League three times and we are the only one in Italy that have never been relegated from Serie A."
Liverpool are not expected to make any signings during the January window but the failure to capture Shaqiri represents the latest player to slip through the fingers of manager Brendan Rodgers.
Meanwhile, Inter, who are currently ninth in Serie A and a full eight points adrift of a Champions League qualification place, have embarked on a sustained spending spree in order to catapult themselves into the European positions.
"We just want to sign the best players out there," Thohir added. "We were aware of the lack of wingers in our current squad and that's why we signed [Lukas] Podolski, a World Cup winner with great experience at Bayern Munich and Arsenal.
"On the other side, we want to improve our squad's average age: 26.5 years old would be a good average age. Mateo Kovacic, Mauro Icardi and now Shaqiri are part of this strategy. They are important players for our future.
"And we still have more young talents like Juan Jesus and Dodo, the two Brazilians. More importantly, we are also fully committed to our youth academies: look at hot prospects such as [Federico] Bonazzoli.
"Our formula consists of players from the academy, future stars and some experienced players."