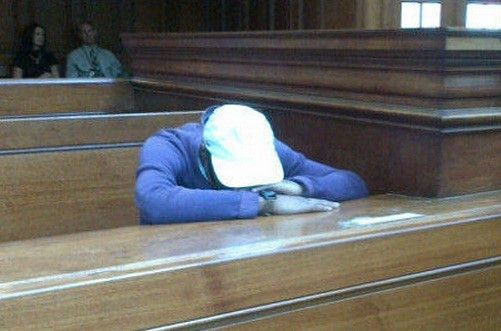 Xolile Mngeni has been sentenced to life in prison for the murder of Anni Dewani, the British resident shot dead on her honeymoon in Cape Town in 2010.
Mngeni, 25, was found guilty of murder last month. The jury believed he fired the shot that killed Mrs Dewani, 28.
He was also found guilty of robbery with aggravating circumstances and illegal possession of a firearm and ammunition.
Mngeni sat with his head in his hands in the Western Cape High Court as he was sentenced. The public gallery was full of spectators waiting to hear how long Mngeni would spend in jail.
The judge said he had heard an "avalanche of evidence" against Mngeni.
Mrs Dewani, originally from Sweden, was killed in a taxi that was travelling through the outskirts of Cape Town. Her British husband, Shrien Dewani, and the driver were ejected from the taxi by supposed hijackers, after which she was driven away and killed.
The driver, Zola Tongo, was jailed for 18 months for his part in orchestrating the crime. In a plea agreement, Tongo claimed Mr Dewani ordered the carjacking and paid for his wife's murder.
Mziwamadoda Qwab pleaded guilty to her murder and was sentenced to 25 years in jail. He also claims Shrien Dewani orchestrated the murder of his wife.
Shrien Dewani is now the only suspect to face trial in South Africa for his wife's murder. Westminster Magistrates Court heard earlier this week that he is now terrified to travel by car.
His extradition to South Africa has been delayed on medical grounds but it is thought he may be fit to face trial next year. He denies any involvement in the murder.