Yahoo CEO Scott Thompson has apologised to employees in an email, after being accused by investor Daniel Loeb of falsely claiming on his CV to have an accounting and computer science degree.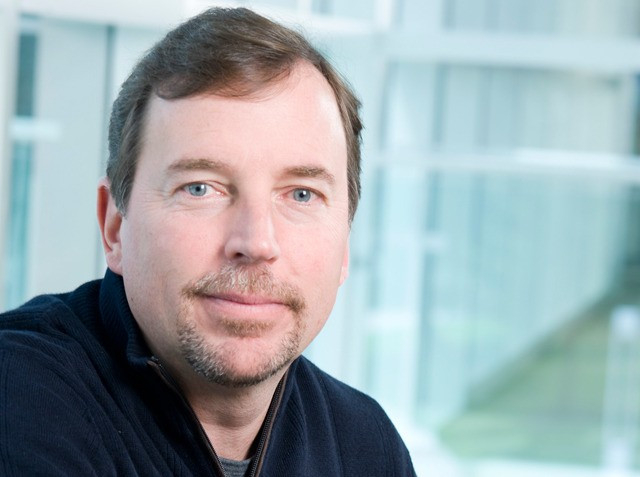 Thompson apologised in an email sent to Yahoo staff worldwide on 7 May after Loeb, who holds 5.8 percent of Yahoo's shares, demanded in a letter that the company hands over all records relating to Thompson's hiring.
In his first extended memo to employees since the scandal broke on 3 May, and confirmed to IBTimes UK by an anonymous source at Yahoo, Thompson said: "I want you to know how deeply I regret how this issue has affected the company and all of you."
On his CV, Thompson claims to hold a bachelor's degree in accounting and computer science from Stonehill College near Boston. According to Loeb, who is the founder and chief executive of hedge fund Third Point, he "embellished his academic credentials," as the CEO's degree is in accounting only, which Loeb highlighted in a letter to Yahoo's board on Thursday.
"We have all been working very hard to move the company forward and this has had the opposite effect. For that, I take full responsibility, and I want to apologize to you," Thompson continued in this memo to Yahoo staff.
The apology came on Monday evening, just hours after Third Point announced that it had begun under Delaware law (where Yahoo is based) the process of obtaining books and records relating to Thompson and the board's vetting process.
Loeb said in his most recent letter to the company: "We believe that this internal investigation by this board must not be conducted behind a veil of secrecy and shareholders deserve total transparency."
Thompson also referenced the investigation in his memo to staff: "I know the board plans to conduct the review thoroughly and independently, and I respect that process. I am hopeful that this matter will be concluded promptly."
Thompson, who is the former president of PayPal, was hired as chief operating officer by Yahoo in January, five months after Carol Bartz was fired.
Under Delaware law and as a shareholder, Loeb is allowed to inspect Yahoo's books so long as he has a proper purpose and meets procedural requirements, according to Reuters.
Third Point has also requested to see records concerning the hiring of six other directors, including Peter Liguori, John Hayes, Thomas McInerney, Maynard Webb Jr. and Fred Amoroso, who were all hired after Thompson in January, and Patti Hart, who was hired in 2010.
Loeb's company has, according to Associated Press, already pressured Yahoo into revealing an inaccuracy in Hart's company biography, which claimed she held a bachelor's degree in marketing and economics, when she in fact holds a degree in business administration with specialities in marketing and economics.
Yahoo is already under criticism from investors unhappy with the company's apparent inability to make a turnaround and slow handling of its investments in Alibaba, China's largest e-commerce company.
Yahoo is in the process of selling its 40 percent stake in Alibaba Group, an asset viewed by investors to be Yahoo's most valuable.