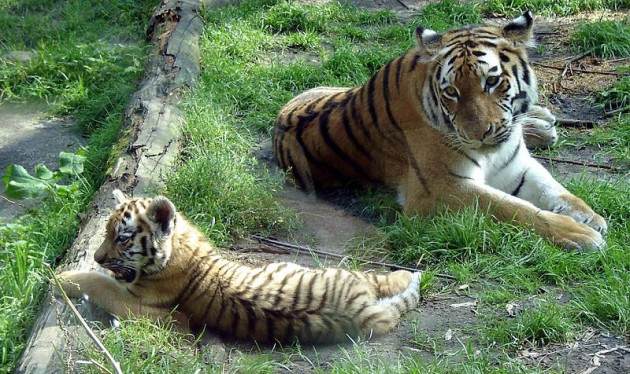 A young Afghan-born man has been mauled to death by Siberian tigers at Copenhagen Zoo.
The body of the 21-year-old unnamed victim, who obtained Danish citizenship recently, was found by a zookeeper surrounded by the zoo's three Siberian tigers.
It is unclear whether suicide was the motive behind the dead man's decision to enter the tiger den.
"We don't know why he went in and why he ended up in the enclosure," police spokesman Lars Borg told AP.
The man jumped from a low wall into a moat around the den. "He has been in the water and the animals must have seen that and attacked him," Borg said. "He was killed in the water.
"We received an emergency call that a person had been found lying in the tiger pen and that three tigers were surrounding that person."
Borg said the man has been bitten on the thigh, chest, face and throat.
"The tigers attacked him and killed him," said Borg. "It is likely that a bite to the throat was the primary reason for his death."
There are no surveillance cameras at the tiger enclosure, making the victim's last movements a mystery.
"If a person really wants to get in, we cannot prevent it from happening," zoo manager Steffen Straede said.
He added that it was the first time in the zoo's history that such an incident has happened and that the zoo had no immediate plans to change security procedures, which includes dog patrols after-hours.
The three tigers each weigh up to 300kg. The tigers will not be destroyed, Straede emphasised. "It's not their fault," he said.