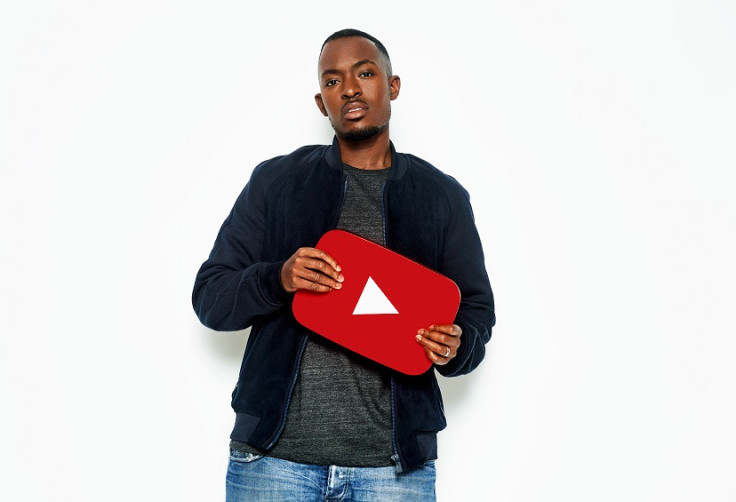 Suli Breaks has received global recognition and counts Will Smith as one of his biggest fans after taking what he describes as a 'leap of faith' and following his passion. Like many early adopters of the video-streaming platform, YouTube, he cashed in on the phenomenon and has now joined the ranks of a new type of celebrity changing the face of popular culture – also known as YouTubers. His niche? Poetry and spoken word.
Speaking to IBTimes UK at the launch of YouTube's #MadeForYou campaign – which aims to celebrate the diverse breadth of talent succeeding on the platform – the omnipresent 28-year-old, said the video-sharing site allowed him to share his talents on a global stage from the comfort of his own home and on his own terms. He was raw, relatable and authentic.
"It [YouTube]allowed me to reach a mass audience and they didn't have to purchase it," he explained. "They just had to come and sit and watch it. It made me in spaces that I couldn't physically be."
The London-born visionary − real name Darryl Suliaman Amoako − now boasts 333k subscribers and recently performed his debut show Not A Role Model in front of a sold-out crowd.
"It is overwhelming and exciting and it is flattering as an artist or as a creator. I'm trying at moment not to get too overwhelmed and caught up in the numbers and really focus on the creative process," he said of his meteoric rise to online fame. "It is humbling considering most of us- myself included started this with a very small audience – for it to go from there to a hundred thousand, you have to be grateful."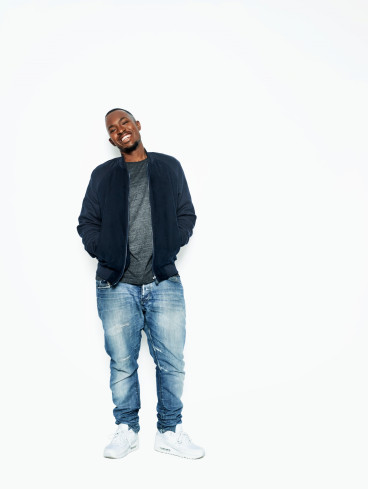 Back in 2012 Suli's spoken word video about the pitfalls of the school system – entitled Why I Hate School, But Love Education – struck a chord with millions. He said that the video, which now has more than eight million views and counting, was born out of his own personal frustrations.
"As a poet, my art was always reflective of what I'd been living through as a result of that for me I was talking about what I knew and me being a student that just graduated, I'm frustrated," he explained. "I'm working 9-5 in retail- handing out trainer boxes to people. I was just reflective of what I was living. I was never really like 'the education system is terrible, we need to change it. It was literally like: 'Yo this is my reality and this is what I'm going through '"
Driven by his determination to inspire and inform a generation, Suli says he is disappointed by the current state of UK and US politics. According to the National Citizen Service Ambassador, Brexit and Donald Trump's presidential victory served as further proof that many people are disengaged.
"What it actually showed to extent is that the system itself to an extent is broken. Nobody actually highlighted that, a lot of people were just talking about the lesser of two evils or this option over that option. Why don't we actually have a campaign around what is actually wrong with the system?
"Another thing that frustrates me is people's complacency and then they start to complain. You wouldn't see me complaining about Brexit because, personally, I voted. If I'm passionate about a cause I go out and do something about it. The majority of people wait two weeks before an election and start talking about politics. That's not long enough!"
Suli Breaks has been selected as one of 18 top UK creators featured in YouTube's #MadeForYou campaign, which celebrates the rich and diverse breadth of talent succeeding on the platform.
Watch Suli Breaks' Why I Hate School But Love Education