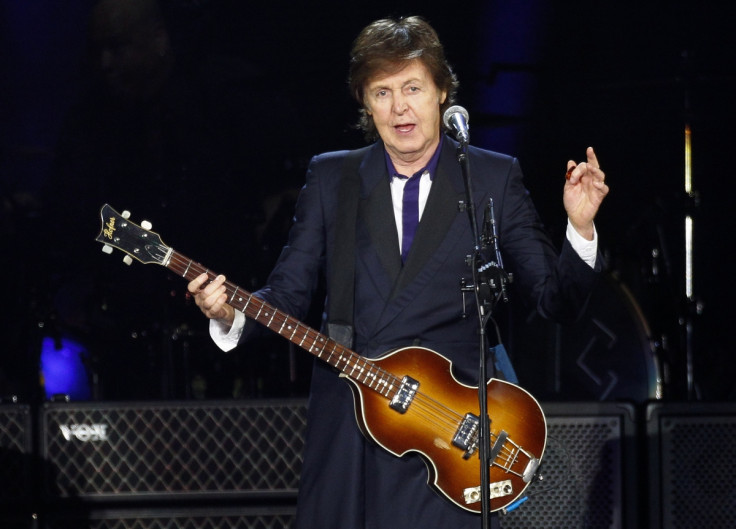 Details of a scathing letter John Lennon wrote to his Beatles bandmate Paul McCartney have been revealed. The note, which Lennon is believed to have written in 1971, has gone up for sale at an auction house in Boston, Massachusetts for $20,000 (£16,000) and reveals the extent of the singer's fraught friendship with McCartney.
Lennon, who was shot and killed in 1980, typed the note in response to a letter from McCartney's then-wife Linda, who criticised the singer-songwriter for not being open about his departure from The Beatles. Lennon also takes issue with the McCartney's treatment of his wife Yoko Ono, whom he was married to at the time of his death.
The letter reads: "I hope you realise what s**t you and the rest of my 'kind and unselfish' friends laid on Yoko and me, since we've been together. It might have sometimes been a bit more subtle or should I say 'middle class' – but not often. We both 'rose above it' quite a few times – & forgave you two – so it's the least you can do for us – you noble people. – Linda – if you don't care what I say – shut up! – let Paul write – or whatever."
Although he states he is "not ashamed of the Beatles", Lennon dismisses the level of their influence on pop culture. The singer-songwriter says: "Do you really think most of today's art came about because of the Beatles? – I don't believe you're that insane – Paul – do you believe that?"
He continues: "When you stop believing it you might wake up! Didn't we always say we were part of the movement – not all of it? – Of course, we changed the world – but try and follow it through – GET OFF YOUR GOLD DISC AND FLY! I know the Beatles are "quite nice people" – I'm one of them – they're also just as big b******* as anyone else – so get off your high horse! – by the way – we've had more intelligent interest in our new activities in one year than we had throughout the Beatle era."
Lennon also addressed Linda's annoyance at the way he decided to quit The Beatles in 1969 and his failure to make a public announcement. The singer wrote: "Finally, about not telling anyone that I left the Beatles – PAUL and [then Beatles manager Allen] Klein both spent the day persuading me it was better not to say anything – asking me not to say anything because it would 'hurt the Beatles' – and 'let's just let it petre out' – remember? So get that into your petty little perversion of a mind, Mrs. McCartney – the ***** asked me to keep quiet about it."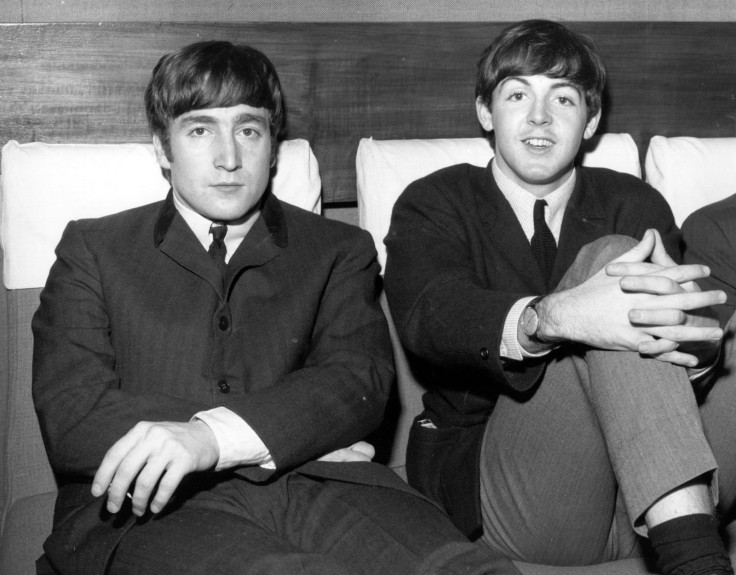 Even after his harsh words for the couple, Lennon ensured there was no bad blood between them but still managed to throw in a last word in support of his wife Ono. Signing off, Lennon write: "Inspite of it all, love to you both, from us two. P.S. about addressing your letter just to me – STILL....!!!"
The letter, which is owned by an anonymous vendor, is available to purchase in an online sale which ends on 17 November.
McCartney, 74, has been open about his turbulent relationship with Lennon in the past. Speaking to talk show host Jonathan Ross in 2014, the singer said: "The story about the break-up, it's true but it's not the main bit, the main bit was the affection."
He added: "I'm so glad because it would have been the worst thing in the world to have this great relationship that then soured and he gets killed, so there was some solace in the fact that we got back together. We were good friends."