Fantasic Beasts: Harry Potter taught Eddie Redmayne how to use a wand
British actor revealed he learnt his moves from Daniel Radcliffe.
As the Harry Potter franchise prepares to grow with the imminent release of spin-off Fantastic Beasts And Where To Find Them, Eddie Redmayne has revealed that he is now an expert in all things Hogwarts. The English actor watched all eight Harry Potter films to learn how to use a wand.
During an appearance on ITV's This Morning on Wednesday (16 November), Redmayne said he initially suffered from "stage fright" before seeing Daniel Radcliffe at work.
"What was amazing was the first time we got to hold a wand, your inner nine-year-old has been waiting all your life for that moment, and I was so excited I picked the thing up and I got stage fright," he explained.
"So I basically went back and watched all of the 'Harry Potter' films, and just stole all of the best bits from Dan [Radcliffe] and Emma [Watson] and Rupert [Grint].''
Redmayne plays Newt Scamander in the fantasy film which follows the wizard's travels all around the world in an attempt to document unknown magical creatures. The movie, which stars Colin Farrell alongside an eclectic cast, is helmed by revered director David Yates.
Redmayne revealed that one occupational hazard of his new role is that he often finds himself muttering spells and talking to his ''imaginary friends'', which is especially embarrassing if he is out in public.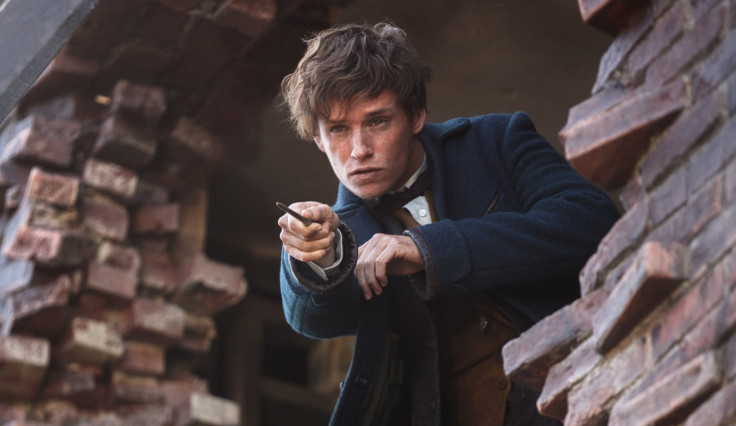 He said: ''Petrificus Totalus, it's my favourite word. I just occasionally randomly find myself saying Petrificus Totalus, Petrificus Totalus, it kind of suddenly stuns you for a moment.
''So occasionally I'll go on the Tube and just imagine myself talking to my imaginary friend and get weird looks. They were like 'What is he doing? He looks like Eddie Redmayne.'''
Fantastic Beasts And Where To Find Them hits cinemas on 18 November.
© Copyright IBTimes 2023. All rights reserved.