Yuan Off Six-Month High on Hong Kong Protests While Ringgit Plummets as Dollar Rally Continues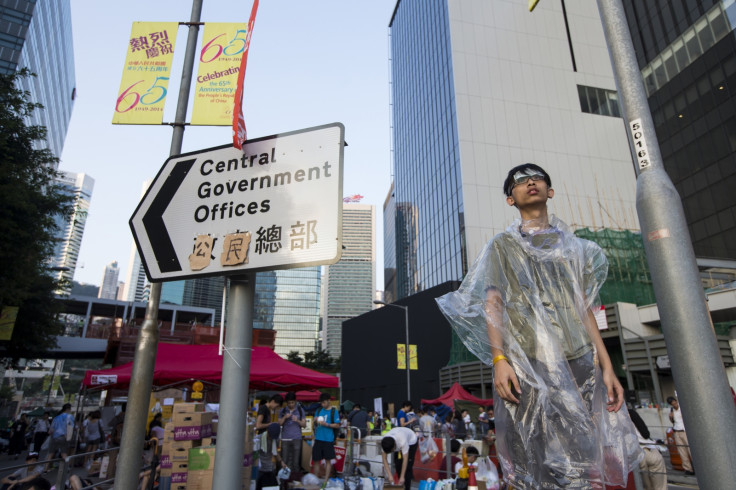 The snowballing pro-democracy protests in Hong Kong have dragged down Asia's most stock indices and currencies while the continued rally in the US dollar driven by stronger US growth numbers added to Asian concerns.
The Chinese yuan moved off a six-month high touched on Friday, and at 6.1403, the weakest level so far on Monday, the currency was down 0.2% against the greenback in the onshore market on the day.
In the Hong Kong market, the yuan fell nearly 0.3% to an 11-day low of 6.1618. The USD/CNH pair had touched a low of 6.1308 on 10 September, where the yuan was at its highest since 13 March.
The Malaysian ringgit plunged to a new five-month low of 3.2758 on Monday, falling 0.53% against the US unit on the day. A break of that level will take the ringgit to its lowest level since early April, making a near six-month low.
The Hong Kong protests pushed major Asian stock indices sharply lower and the Hang Seng was down 1.87% at 23,235.59 at around 5:45 GMT. The MSCI Asia Apex 50 was down 1.44% at 933.37.
Analysts feel prolonged protests could sap investor confidence in Hong Kong adding to worries over the slowdown in China and tighter US monetary policy.
US GDP growth numbers for the second quarter have been revised to 4.6% on an annualised basis from 4.2%, raising concerns that the Federal Reserve will be forced to raise rates sooner rather than later, a move that will tighten global dollar liquidity.
The USD index, the gauge that measures the dollar's strength against a basket of major currencies on a trade-weighted basis, has risen to a new four-year high of 85.80, and is now up 3.7% so far this month. Moreover, this is the third straight monthly upside for the index.
The market is closely watching the developments in Hong Kong and on a data calendar point of view, the European Central Bank's rate decision and its chief Mario Draghi's press conference on Thursday, and the US non-farm payroll data on Friday will be in focus.
© Copyright IBTimes 2023. All rights reserved.