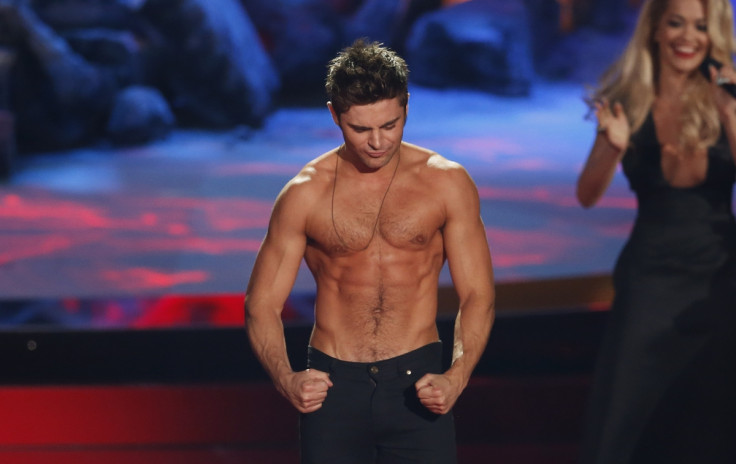 It must get pretty intimidating for the other actors on the sets of Baywatch — the film adaptation of the popular 90s lifeguard TV show — with Dwayne "The Rock" Johnson showing off his guns on sets. But Zac Efron is holding his own pretty well, we think.
The 28-year-old actor who plays Matt Brody, David Charvet's character on the TV series, showed off some shredded muscles of his own as he walked around the Miami sets shirtless, wearing nothing but a pair of low rise shorts.
Fans of the actor couldn't get enough of Efron's chiselled abs as he worked on an intimate scene with costar Alexandra Daddario, who plays Summer Quinn.
The studs of the movie, Zac and Johnson who plays Mitch Buchannon, originally David Hasselhoff's character, both admired each other's physique while speaking with ET.
"Let's take a moment to look at the shape that this guy came in," Johnson said of his younger co-star who returned the compliment, referring to The Rock's dedication to fitness. "This guy motivates you to work out. I started following him on Instagram. He's an animal!"