Baywatch reboot eyes Nina Dobrev and Alexandra Daddario to join Dwayne Johnson and Zac Efron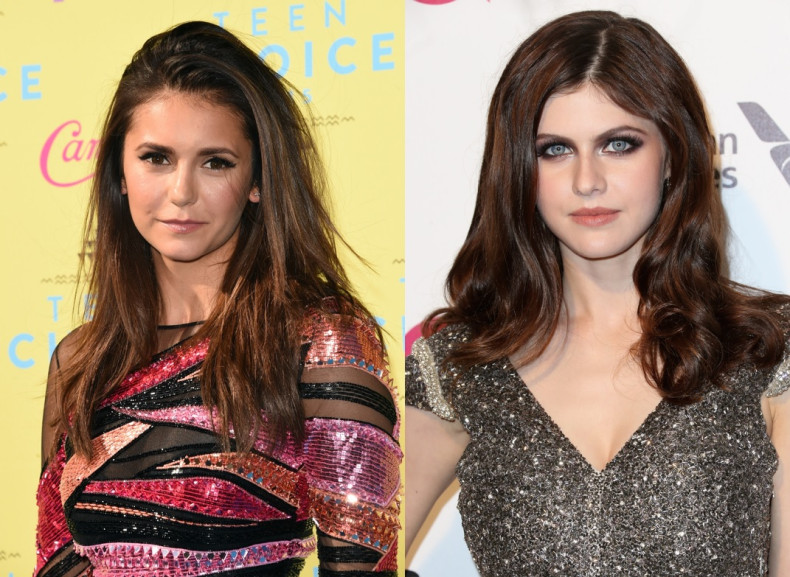 With Dwayne Johnson and Zac Efron already signed on for the big-screen reboot of hit TV series Baywatch, Paramount Pictures is keen to find their female counterparts to don the iconic red swimsuits.
Nina Dobrev (The Vampire Diaries) is one of the names featured on the shortlist, alongside Alexandra Daddario (Percy Jackson, Texas Chainsaw). Daddario recently worked with Johnson on disaster movie San Andreas and having just finished filming upcoming projects The Choice and The Layover, she could may well be a frontrunner.
But she is not without competition. According to Deadline, Pretty Little Liars' Ashley Benson is also up for the unspecified role, as is Alexandra Shipp (Straight Outta Compton, X-Men: Apocalypse), Teen Wolf's Shelley Hennig and Denyse Tontz (Big Time Rush). It has also been reported that The Duff's Bianca Santos is also being tested for the part.
Seth Gordon, a director well-versed in comedy after his work on Horrible Bosses and Identity Thief, will helm the picture, which will centre around an accomplished former Olympian (presumably Johnson) who squabbles with the leader of a cocky but superior team of lifeguards. Friday The 13th's Damian Shannon and Mark Swift penned the last draft of the script the film-makers will be working with. Beau Flynn (San Andreas) and Ivan Reitman (Ghostbusters) will be producing alongside Johnson's company, Seven Bucks Productions.
The Baywatch movie has been in the pipeline since 2004 – just three years after the iconic television series went off the air – but it has been running in slow motion ever since, due to the film-maker's difficulty both in finding the right story and also determining the tone for a modern-day cinematic version.
The programme itself – despite being the subject of mirth nowadays, which is regarded as part of its charm – originally took itself seriously when it came to its "action/drama" branding, a genre that probably would not work that well with the subject matter if on the silver screen now.
However, in August as cast-members starting joining and Gordon was confirmed, Johnson revealed on Twitter that the film will be "big, fun and R-rated" which gives an inkling as to how everyone involved is treating the subject matter... (Not all that seriously, thankfully).
The movie is slated to begin production in early 2016, ahead of no official release date yet. However, rumours have suggested the studios are hoping for a summer 2017 unveiling.
For all the latest entertainment news follow us on Twitter @alistinsider.