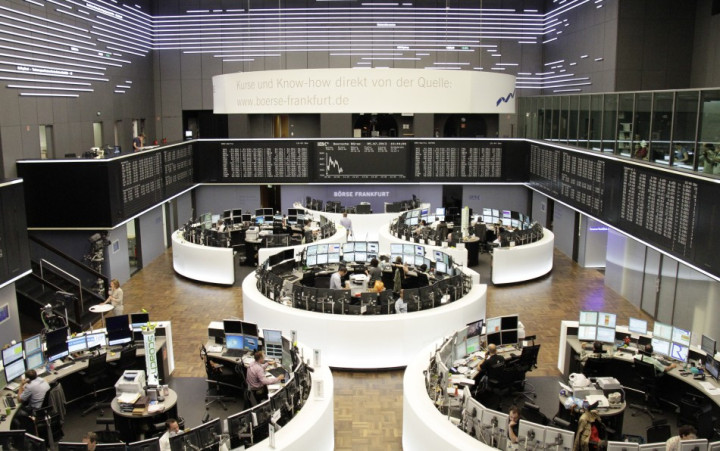 German investor confidence data has fallen beneath expectations in July, according to a monthly survey by the country's Centre for European Economic Research (ZEW).
The ZEW German Economic Sentiment Index, a gauge of investor confidence, surprisingly fell to 36.3 points in July from 38.5 in June, pulling down European stock markets.
The index, which polls 350 economists and analysts regarding Germany's economic future for the upcoming six months, was forecast to rise to 39.6 points in July.
However, the assessment of the present economic situation for Europe's strongest economy improved slightly in July, by 2.0 points, and now stands at the 10.6 points-mark, the Mannheim-based ZEW said on Tuesday.
The news weighed on the stock markets. Germany's DAX 30 index was trading 0.23% lower at 3:36 pm London time, while France's CAC 40 was trading 0.55% lower. Both indices had opened 0.2% higher.
Spain's IBEX 35 was down 0.76% after opening 0.3% higher. Italy's FTSE MIB was trading flat after opening flat on Tuesday. Britain's FTSE 100 was down 0.06% after gaining 0.1% in opening deals.
ZEW data also showed that eurozone investor confidence improved in July, beating expectations. The respective index rose to 32.8 points from 30.6 points in June. The index was forecast to rise to 31.8 points.
The assessment of the present economic situation for the Eurozone also improved and now stands at the minus 74.7 points-mark.
"The financial market experts stick to their overall positive forecast. This illustrates their confidence in the robustness of the German economy despite the rather weak figures concerning industrial production and foreign trade released recently," ZEW President Clemens Fuest said in a statement.
"New dark clouds have started to black out growth prospects of the German economy. These clouds are not coming from the south but from the east. The stuttering and now slowing Chinese economy is a clear cause of concern," CNBC quoted ING senior economist Carsten Brzeski as saying. China is now the fifth most important market for German exporters, accounting for roughly 6% of the country's total exports.
German plant and machinery production will plummet to a four-year low after logging its first decline in output since 2009. The country's engineering federation VDMA has predicted a 1% decline for the sector this year which is down sharply from the previous estimate of a 2% increase.
Factory output in Germany rose for a second straight month in June. However, the rate of growth was only marginal and came alongside a renewed drop in new orders, according to a survey by Markit Economics.