Zimbabwe's government is strengthening its crackdown on social media platforms and has been arresting users for allegedly insulting President Robert Mugabe, who turned 92 in February.
In the African nation, citizens can face charges of undermining the authority of, or insulting Mugabe under Section 33 (b) of Zimbabwe's Criminal Law (Codification and Reform) Act Chapter 9:23.
While jokes about the world's oldest head of state's age are common, the regime - cited for widespread human rights abuses - has recently cranked up its clampdown on hundreds of critics who have allegedly insulted the president verbally or on social media networks.

Addressing party supporters on 2 April, Mugabe hinted at plans to introduce more draconian monitoring of the internet and other social media platforms like Facebook, or the smartphone messaging app What's App, saying technology was being abused by many Zimbabweans.
"There is a lot of filth in it (social media). There are a lot of serious insults peddled in there. A lot of abuses; some are now using it in negative ways," he said, adding the government would look into using security measures similar to China's.
Arrested for sending a clip on What's App
An agriculture ministry staffer from Nyanga, Ernest Matsapa, is the latest to be charged with the crime of "criminal nuisance" after the authorities accused him of "unlawfully and intentionally" sending an audio and visual message on a What's App group of which he is a member.
According to The Zimbabwean newspaper, official papers stated the clip depicted an incapacitated Mugabe as having become a burden on people, including his family.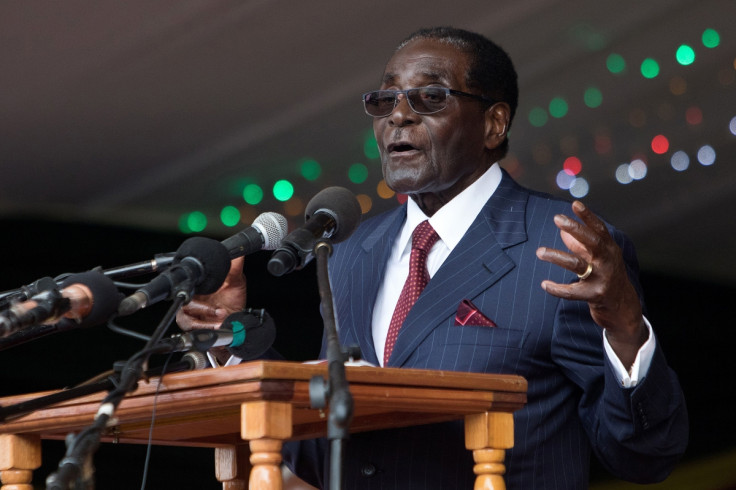 The authorities claimed the clip denigrates the president and that, "such material is likely to interfere with the ordinary comfort, convenience, peace or quiet of the public or any section of the public, or does any act which is likely to create a nuisance or obstruction". The 46-year old will appear at the Nyanga Magistrates Court on 29 April.
Wave of arrests
In March, Thompson Joseph Mloyi, a policeman was arraigned before a provincial magistrate on charges of undermining the authority of, or insulting the Office of the President after he had called him "too old to rule", and calling the First Lady Grace Mugabe a prostitute. The 44-year-old allegedly made the comments before officers of the Police Reaction Group on 5 March.
In another incident in February, police arrested primary school head Edson Chuwe and two workers in Bindura for allegedly undermining or insulting Mugabe's authority after they allegedly posted "doctored" satirical pictures of him on Facebook and also on What's App with a message which read: "Mr President isn't it time to bid farewell to the people of Zimbabwe?".
The same month, a former policeman, Fredy Munemo, 42, was arrested for claiming the Zanu-PF leader had gone insane and was incapable of solving the nation's problems. Munemo allegedly said "Mugabe is hopeless. He has lost marbles" during an altercation with a police officer.
The Zimbabwe Lawyers for Human Rights (ZLHR) said it had represented more than 150 people charged with insulting Mugabe since 2010, although most cases were later dropped. The group has challenged the legislation under Section 33 (b), claiming it violated freedom of expression.