Zinedine Zidane has insisted that his Real Madrid players are confident about their own game despite making an underwhelming start to their La Liga title defence.
Real have only won three of their opening six games in the league and are in sixth place in La Liga, seven points behind leaders Barcelona.
The Spanish and European champions laboured to a 2-1 win over Deportivo Alaves on Saturday (23 September), but Zidane said there was no cause for alarm over the team's performances just yet.
He added that the capital club's disappointing results were testament to the quality of the Spanish league, which he claimed was the toughest league in Europe.
"I don't believe we have lost confidence," the Frenchman was quoted as saying by ESPN. "We are confident about what we are doing. It is true that outsiders might have doubts, but not us. Every year this gets more difficult.
"If we are not brilliant sometimes, this can happen. But I am not worried about how we will play this year.
"La Liga is the most difficult league, I watch European football, and the games are not as difficult as in Spain. For us, the difficulty is to maintain that high level over the season."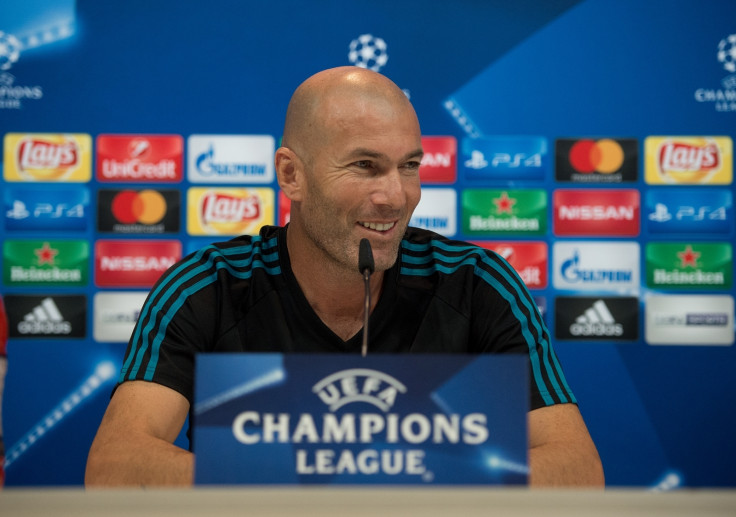 Real face another difficult test at free-scoring Borussia Dortmund in Champions League Group H on Tuesday (26 September), with the Spanish giants having only kept one clean sheet in their six league games this season.
The 12-time European champions have never won at Westfalenstadion in six attempts, but Zidane said the record did not faze him or his players.
"What we are concerned about is playing well, good football," he said. "If you do that, then you create chances. [Dortmund] will try and cause us problems, but we will try and deal with their attacks.
"It's true that we have never won here, that is a challenge for us. When we go onto the pitch, we aim to win the game. This is a real football stadium, where you breathe in the Champions League, and we like that," Zidane added.