Zlatan Ibrahimovic believes it has taken him just three months to 'conquer England' and has reiterated his desire to win the Premier League with Manchester United. The indomitable Swede has quickly adapted to the rigours of England's top-flight and is just one goal behind the league's top scorer, Diego Costa, with 13 strikes.
"I'm not chasing anybody," Ibrahimovic told the club's official website. "I'm chasing the head trophy – the Premier League. That is my aim. The individual things come as part of the main objective because that is like a bonus for every individual player.
"If the collective does well, then the individuals will do well. I try to help the team and try to do what I'm best at – scoring goals, playing good and creating chances for my teammates. As long as I can do that, I know I will help my team. I have no individual targets because that I did already after three months in England. I conquered England – it took three months."
Ibrahimovic has led the line for United since the start of the season and is playing a very important part in his side's current purple patch. Jose Mourinho's men have won their last nine consecutive matches in all competitions, with the former Paris Saint-Germain forward scoring six goals and providing three assists as they turn up the heat on their rivals.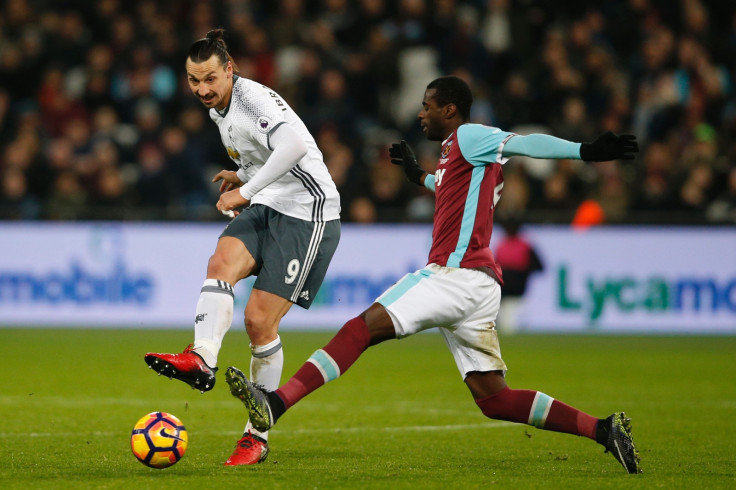 The 35-year-old believes United's recent run of form shows that they have found their 'identity' but still sees room for improvement. "I said from the beginning – slowly, slowly, we will get better and everything was about the click. We needed to click as a team," Ibrahimovic added. "Now you the see the identity of the team. We are finding each other but I think we can do much more and be much better. And we will do it – we are working hard for it."
Ibrahimovic will hope he can add to his impressive goal tally on Sunday when Manchester United face Liverpool at Old Trafford on Sunday. The former AC Milan and Inter forward missed the Red Devils' EFL Cup victory over Hull City on Tuesday, but is expected to feature against Jurgen Klopp's men.