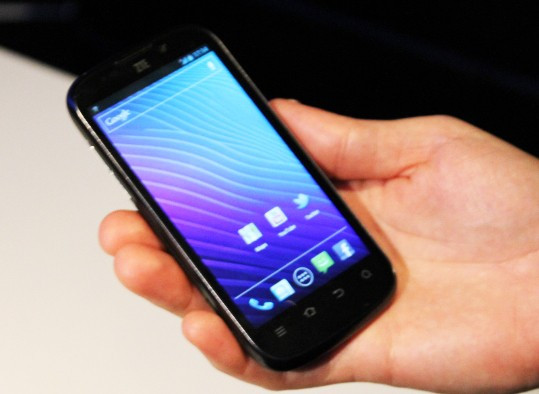 Key Features:
- 4.3in qHD (540 x 960) Screen
- 1GHz dual-core processor; 512MB RAM
- 4GB storage (up to 32GB with microSD card)
- Android 4.0
- 5 megapixel camera
- Available free from £19-a-month from August
ZTE today launched its latest Android smartphone in London promising "an amazing, high-end user experience" and bringing "high-end mobile video and gaming experiences."
ZTE is, according to figures from research firm IDC, the fourth largest seller of smarpthones in the world. However it has yet to capture a significant chunk of the premium end of the market.
The company announced a quad-core smartphone at Mobile World Congress last February but the phone, the ZTE Era, has since disappeared from view with no word from about it going on sale any time soon.
Instead, ZTE has launched the Grand X, a phone it believes with appeal to consumers looking for a high-end experience but on a budget. However, despite ZTE's claims, the phone specs are about a year out of date and cannot compete with the likes of the iPhone, Samsung Galaxy S3 or the HTC One X.
ZTE Grand X: Design and Screen
Like most high-end smartphones today, the Grand X features a large screen. At 4.3in the phone does not seem overly large, despite being almost a full inch larger than the iPhone.
The phone measures 127 x 64.6mm and is 9.9mm thick. It features a textured, cured back and your hands the phone feels comfortable and solid. At 110g, it also won't weigh you down too much.
The phone features four capacitive buttons below the screen for home, back, search and menu. A volume rocker and micro USB port are located on the right-hand side of the phone, while a screen lock/power button and headphone port are located along the top-edge.
The phone's screen has a resolution of 540 x 960 pixels which again is nothing special and in the brief time we had with the phone, we found the screen to be perfectly acceptable despite viewing angles were poor. Again it won't compete with the HD screens on the Galaxy S3 and One X, but will do for most tasks.
ZTE Grand X: Hardware and Software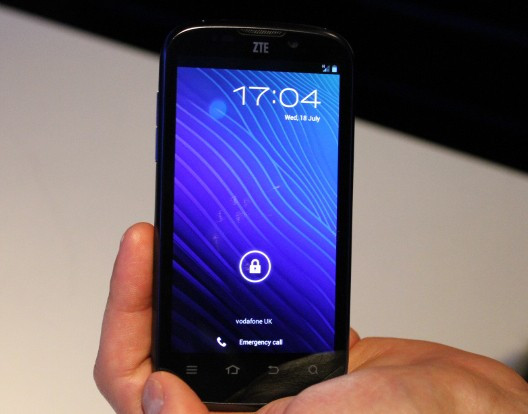 High-end smartphones this year all feature quad-core processors with 1GB of RAM, but ZTE doesn't seem to have got the memo, bringing out a phone featuring a decidedly 2011 Tegra 2 chip and only 512MB of RAM.
Specs are of course not the be all and end all, and Apple's iPhone 4S still uses a dual-core processor. However we played a HD video on the ZTE Grand today and it was unable to play it back smoothly - even though it was the launch video featuring the DJ, Professor Green, who is an amdassador for ZTE products.
ZTE is promoting the Grand X as a gaming phone and we were able to try out a couple of the games from Nvidia's Tegra Zone, which are meant to showcase the hardware to it limits.
Shadowgun ran very smoothly on the Grand X and we're sure it will handle most games available on the Android platform.

Speaking of Android, the Grand X will come with Android 4.0 (Ice Cream Sandwich). While it's not the latest version of Google's operating system, with Android 4.1 (Jelly Bean) launching last month, there are no phones on the market yet running Android 4.1.
ZTE has decided not to tinker with the Android interface like some manufacturers do, and presents a vanilla flavour of the operating system which we have to say is a lead other manufacturers could follow.
ZTE Grand X: Availability and Pricing
The Grand X will be available in August and will only be available from Virgin Media and Phones4U.
Virgin Media has a range of four tarriffs availble ranging from £24-a-month to £37-a-month, all on two year contracts, offering the phone for free. If you are already a Virgin Media customer, the tarriffs drop to between £19 and £32-a-month.
At the launch a ZTE spokesman hinted that the SIM-free version of the phone would be available for under £200, which for a phone of this level does seem to represent pretty decent value.