The prolonged and all-consuming transfer saga involving Juventus midfielder Paul Pogba's proposed move back to Manchester United appears to have taken another twist after influential 'super-agent' Mino Raiola made a rare appearance on social media to deny that there was any deal in place.
Reports on the current status of negotiations with Juventus vary wildly depending on the publication concerned, but a significant breakthrough seemed to be reached on Thursday evening (20 July) with French daily L'Equipe's assertion that an eye-watering world-record offer of €120m (£100m, $132m) had been accepted by the reigning Serie A champions.
Raiola, also representative of new United signings Zlatan Ibrahimovic and Henrikh Mkhitaryan, has now put the brakes on the mounting excitement, however. Taking to Twitter in only his fourth post since November 2015, the Italian-born Dutchman, who rumours suggest stands to earn a windfall of around £18m, said: "There is no deal done regarding Paul Pogba, lots of bla bla bla."
The skilful Pogba controversially joined United as a 16-year-old from Le Havre, but made only a handful of appearances from the bench and never started a senior match under Sir Alex Ferguson. It was those frustrations over a lack of first-team opportunities that led to his controversial departure on a free transfer in 2012, with the player later revealing his "disgust" at having been famously overlooked in favour of an unconventional central midfield partnership between Rafael and Park Ji-Sung during a 3-2 Premier League defeat to Blackburn Rovers.
That decision not to afford Pogba more chances has since gone down as one of the biggest mistakes of the latter stages of Ferguson's iconic 26-year reign at Old Trafford, with the French international going on to prove his extraordinary talent during a highly successful and trophy-laden stint in Serie A. He has also become a central figure for his country, winning 38 caps but failing to repeat the exploits of compatriots Michel Platini and Zinedine Zidane by guiding them to a major tournament triumph on home soil.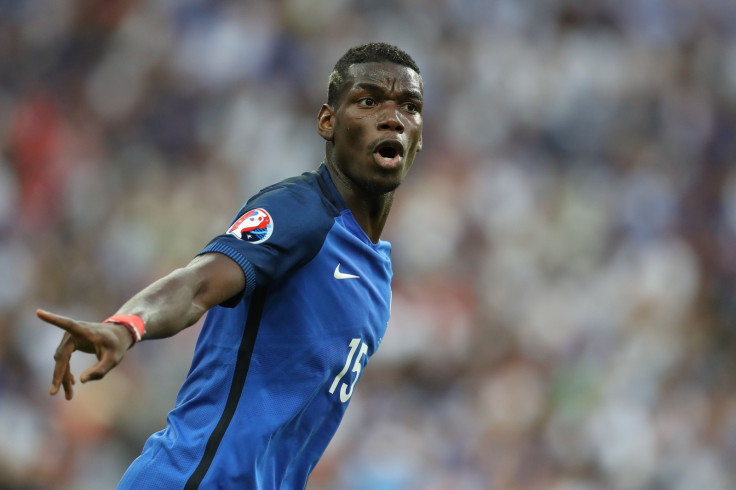 New United boss Jose Mourinho remained coy on the club's pursuit of Pogba during a press conference held prior to tomorrow's International Champions Cup clash with Borussia Dortmund in Shanghai. "I don't confirm and I don't deny, I cannot tell," he said. "First of all, because I don't think it's correct to speak about players from other clubs. He's a Juventus player, not a Manchester United player.
"The only thing I can say is that my board, my directors, did fantastic work to do 75 per cent of the job I asked them to do. I asked them for four profiles of players, I gave them a few options and they did for me 75 per cent of the job in Ibrahimovic, Mkhitaryan and [Eric] Bailly, and we just have 25 per cent to do before 31 August. So we are in a great condition to do what I consider will be a great market for us."