Manchester United manager Jose Mourinho refused to confirm the club are on the brink of signing Paul Pogba from Juventus and warned they will move on to other targets if negotiations continue to frustrate.
United have been intensely linked with a move for the 23-year-old midfielder who left them in acrimonious fashion in 2012.
With negotiations between the two clubs ongoing, L'Equipe claimed on Wednesday evening a move is now on the verge of completion, with Juventus accepting United's €120m (£100m) offer, enough to make him the most expensive player on the planet.
Speaking ahead of United's pre-season fixture against Borussia Dortmund in China, Mourinho remained coy on the Frenchman's possible arrival, however. But he praised executive vice-chairman Ed Woodward and the board for doing a "fantastic job" in fulfilling his transfer wishes thus far.
"I don't confirm and I don't deny, I cannot tell," Mourinho told reporters when asked about the Pogba deal, the Daily Telegraph said. "First of all, because I don't think it's correct to speak about players from other clubs. He's a Juventus player, not a Manchester United player.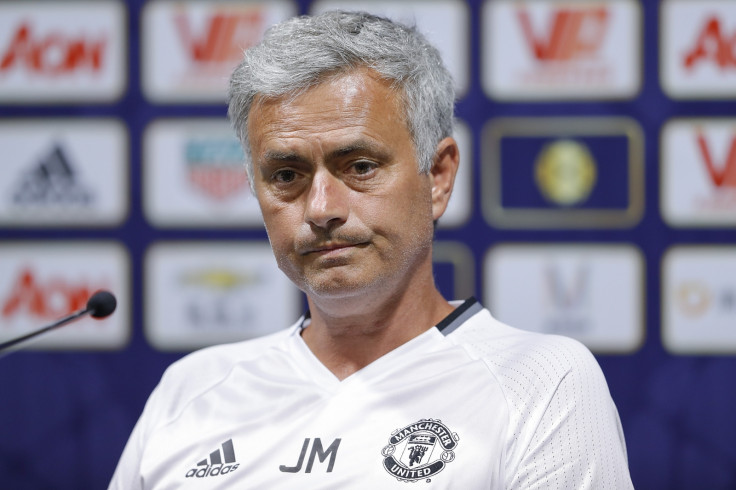 "The only thing I can say is that my board, my directors, did fantastic work to do 75 per cent of the job I asked them to do.
"I asked them for four profiles of players, I gave them a few options and they did for me 75 per cent of the job in [Zlatan] Ibrahimovic, [Henrikh] Mkhitaryan and [Eric] Bailly, and we just have 25 per cent to do before August 31. So we are in a great condition to do what I consider will be a great market for us."
While L'Equipe claims a fee has been agreed with Juventus, Mourinho's comments suggest negotiations between Woodward and Juventus officials are still ongoing. United have so far wrapped up all their summer targets with little fuss, the manager says other targets will be considered if a deal for Pogba cannot be reached.
"We are calm, we know the profile of player want and we have three faces to fill that profile. I am really confident Mr Woodward and the owners will get the profile of player they think the squad needs to have a good balance."
Paris Saint-Germain midfielder Blaise Matuidi is one player being considered by United, according to ESPN.