An ancient village has been discovered in a prehistoric forest in Arizona, archaeologists have said.
Researchers found between 50 and 75 "pit houses", which were semi-round subterranean homes, at the site in Arizona's Petrified Forest National Park.
Bill Reitze, the park's archaeologist, told USA Today that the village dates to between 200 AD and 700 AD, adding that another village was discovered a mile away two years ago, suggesting they were neighbouring communities.
The latest village, however, measures 66 acres – far larger than the 14 acre village found in 2013.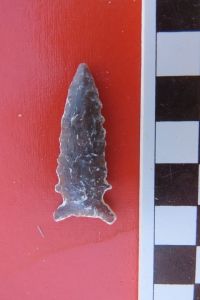 He said that while other villages have been found in the park, the latest find is "unique" as there was evidence of up to 125 people living in the village. A number of artefacts were also found.
"They are primarily stone tools like spear points and scrapers that are made out of the local petrified wood," he said. "There's also some shell that's used to make ornaments and early pottery.
"I think there's going to be more sites like this in the park."
The discovery was made during an expansion project that has seen the park double in size: "There are not a lot of national parks that have the opportunity to get bigger like this to protect sites and produce future research," Reitze told ABC News. "A lot of archaeology happens in response to development.
"What makes this unique is new sites are discovered, research [is] being done and all these sites are being protected, all at once."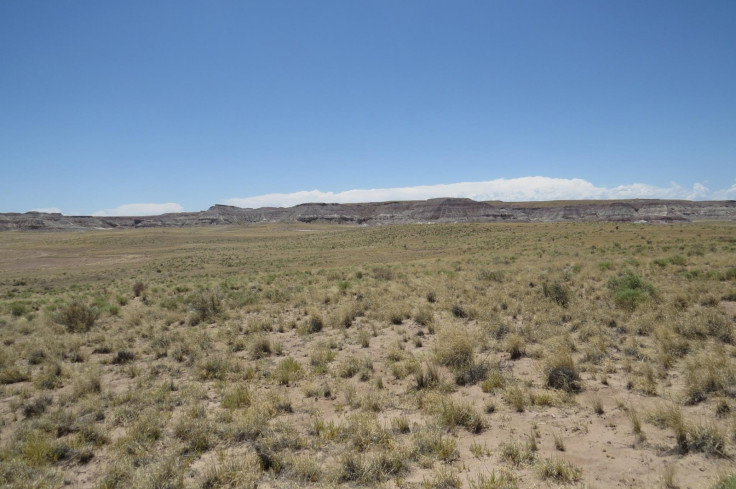 The Petrified Forest National Park is split between Navajo and Apache counties. Researchers found the village after noticing sandstone slabs sticking out of sand dunes. The sandstone pit houses were dug into the ground and vertical slabs were used to form lower parts of the structures.
Researchers believe the villagers were some of Arizona's earliest human residents. Brad Traver, park superintendent, told AZ Central: "There's evidence of people having been there because they're found in sand dunes where there are no sandstone slabs, so they must have been moved there.
It's the time when civilization in our area is starting to gather in villages — not individual hunters and gatherers anymore. It is the transition between the nomadic existence of a hunter-gatherer and starting to settle down into villages."