Donald Trump has decided to take the United States out of the Paris Climate Accord, which has drawn international condemnation.
Trump spent much of his campaign downplaying the effects of climate change and now this bold move places the US alongside Nicaragua and Syria as the only nations not part of the agreement.
However, it seems Donald Trump was once a major supporter of action on climate change.
The 2016 Paris Accord was regarded as a landmark deal that brought so many nations together, but back in 2009 the Copenhagen summit tried and ultimately failed to produce comparable results.
As Barack Obama, other world leaders and negotiators flew out to the Danish capital, the aim was to find common ground among the nations.
Barack Obama, who has always been a keen climate advocate, was pushed to create a good deal by dozens of business leaders as part of a full-page ad in the New York Times.
The ad which was aimed at Obama and members of congress read: "We support your effort to ensure meaningful and effective measures to control climate change, an immediate challenge facing the United States and the world today.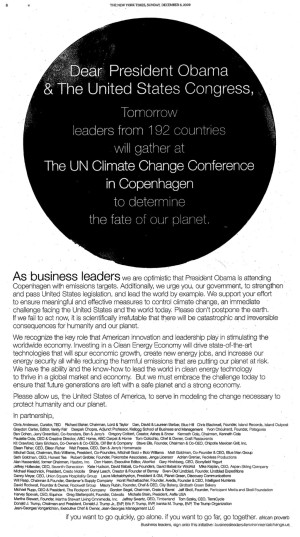 "Please allow us, the United States of America, to serve in modelling the change necessary to protect humanity and our planet."
This ad was signed by the bosses of dozens of companies including Ben & Jerry's, Chipotle Mexican Grill and Hasbro.
Also on the list was Donald J Trump, joined by Trump Jr., Eric Trump and Ivanka Trump.
This is a far cry from the Donald who was running to and later became president.
In 2015, Obama described climate change as a 'major threat' to the US, to which Trump responded by saying that was "one of the dumbest statements I've ever heard in politics — in the history of politics as I know it."
Trump tweeted in 2012: "The concept of global warming was created by and for the Chinese in order to make U.S. manufacturing non-competitive."
So Trump may now be against the Paris agreement, but it seems he wasn't always against the environment.