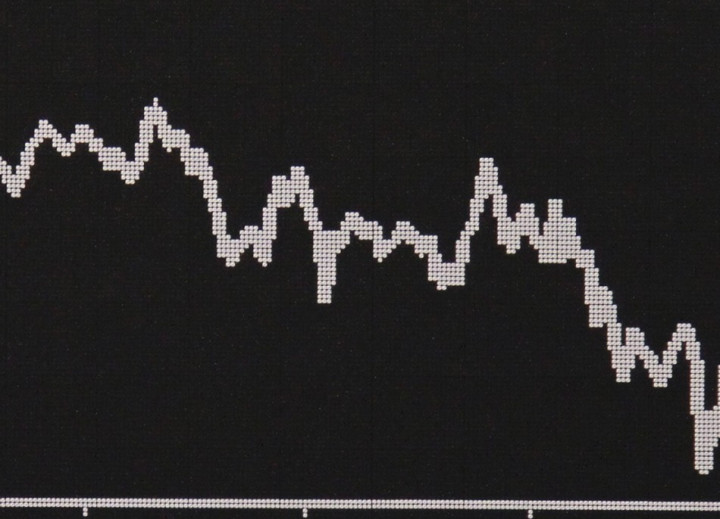 Geopolitical analysts have compiled a list of the 10 global risk areas to watch out for in 2013.
The Top Risks of 2013 report by the Eurasia thinktank details where the political and economic storms are expected to gather in the next 12 months, storms that could have major implications for vast numbers of people around the world. Here are five of them:
1. Emerging markets
Developing countries' rapid growth is set to account for an increasing slice of global economic activity yet stability does not accompany it. Developing countries are not well placed to advance structural reforms needed after the crash and the sluggish recovery. The performance of the Brics (Brazil, Russia, India, China and South Africa) gives the analysts cause for concern while debt-laden developed economies continue failing to perform.
2. China versus information
The Communist party in charge of the world's second largest economy has overseen gigantic economic growth. But the totalitarian state does have a problem with debate and free speech - increasingly at odds with the burgeoning discourse taking place online between citizens. Tensions are growing fast; journalists on the state-run Southern Weekly went on strike this week. Such instability could make the government more risk-averse, just when dynamic action on the world stage is needed. Free speech crackdowns by the state could go hand in hand with increasingly raucous nationalism - including territorial disputes with neighbouring Japan.
3. Arab Summer
The Arab Spring which swept aside dictators in Egypt, Tunisia and Libya in 2011 failed to deliver the liberal democracy some observers hoped it would. Instead, an Arab Winter was announced, with Syria mired in a grinding, bloody civil war. Elsewhere in the region, north Africa has struggled to deal with the challenges of Islamism, economic development and a lack of strong leadership.
4. Washington politics
Dysfunctional Washington politics could hamper benefits in energy production. One upside for the politicians is that being a secure investment on the bond markets means there is scant pressure to actually get to work on deficit reduction. But at some point, that will stop being a good thing. Meanwhile, President Obama has displayed little appetite for living up to his bipartisan claims by changing the tone of political discourse.
5. Britain continues to fade from world stage.
Gloomy prospects abound that the UK will be at the mercy of events over which it has very little influence at all. A sluggish eurozone may have stepped back from the brink but remains a drag on growth for Britain.
Three reasons why 2013 could be bad for Britain:
The United States no longer sees the "special relationship" as quite so special
Britain has few levers to pull in Europe to shape the route to recovery
Rhetoric from parts of the government indicate that marginalisation will increase.
Iran, India and East Asia are also on Eurasia's watch-list.
Ian Bremmer, president of Eurasia group said: "In responding to the worst economic slowdown since the great depression, it's no surprise that political risk has come to the fore. Dramatic government action was called for.
"Political risk has entered our vocabulary. Whether staring over the fiscal cliff, battling the eurozone crisis, trying to profit from a rising China, or taking cover from the Middle East, around the world, politics has come to dominate market outcomes.
"Geoeconomics now sits alongside geopolitics in matters of war, peace, and prosperity."
For the full list, click here.