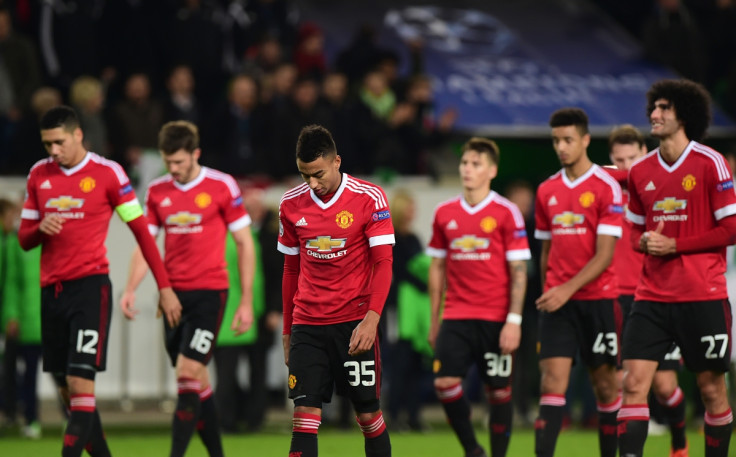 Two goals away in Germany wasn't enough for Manchester United to save their Champions League status. A 3-2 defeat away in Wolfsburg on Tuesday 8 December saw the Premier League giants fall through the Europa League trapdoor as an increasingly frustrating season reached new levels.
Louis van Gaal's side will find out which side they have drawn on Monday 14 December but following the conclusion of Thursday's final round of Europa League group games, they can begin to narrow down the options.
How it works
Eight teams, including United, have dropped down from the Champions League. The four third-placed teams who finished with the most points will join the 12 group winners from the Europa League group phase one one side of the draw. On the other will be the remaining four third-placed teams from the Champions League and the 12 Europa League group runners up.
No team can be drawn against a team from their same league in the draw for the last 32 stage - and the last 16 stage - meaning United will avoid a meeting with Liverpool or Tottenham Hotspur. For now.
United, Porto, Olympiakos and Bayer Leverkusen were the four best third-placed sides to drop out of the Champions League.
Manchester United's possible opponents for the last 32 draw: Shakhtar Donetsk, Galatasaray, Sevilla, Valencia, Fenerbache, FC Sion, Borussia Dortmund, FC Midtjylland, Villarreal, Marseille, Saint-Etienne, Sporting Lisbon, Fiorentina, Anderlecht, Sparta Prague, FC Augsburg
United will play the first leg of their fixture on 18 February with the return leg to follow at Old Trafford on 25 February.
Best case scenario: FC Sion, Sparta Prague and FK Partizan.
Worst case scenario: As you can see, there are an awful lot of decent teams who finished as group runners up in the Europa League. Borussia Dortmund, Fiorentina, Marseille and Gary Neville's Valencia lie in wait for van Gaal's side. It's obviously going to be Valencia, because that's the way football works, right?