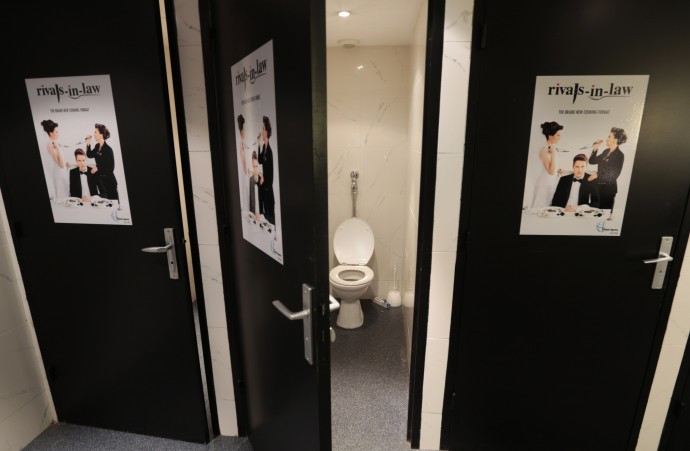 More than 22,000 people have unwittingly signed up to carry out up to 1,000 hours of community service that could include cleaning festival toilets, hugging stray cats, and painting snail shells in exchange for free WiFi.
In a social experiment by public WiFi provider Purple, the company added spoof terms to its terms and conditions over a two-week period.
Buried in the small print was a "community service clause" that stated the user may be required, at Purple's discretion, to carry out a number of menial tasks.
The terms read: "This may include the following. Cleansing local parks of animal waste. Providing hugs to stray cats and dogs. Manually relieving sewer blockages. Cleaning portable lavatories at local festivals and events. Painting snail shells to brighten up their existence. Scraping chewing gum off the streets."
The company ran the terms on its network of branded hotspots to illustrate the "lack of consumer awareness" concerning free WiFi portals.
Only one person during the two-week-long prank, or 0.000045% of the WiFi users, spotted the catch.
Gavin Wheeldon, CEO of Purple, said: "WiFi users need to read terms when they sign up to access a network.
"What are they agreeing to, how much data are they sharing, and what license are they giving to providers? Our experiment shows it's all too easy to tick a box and consent to something unfair."
The experiment formed part of Purple's announcement that they will become the first General Data Protection Regulation (GDPR) compliant WiFi provider.
The new UK government legislation will come into force in May 2018 introducing a condition requiring "unambiguous consent" before users' personal or behavioural data can be used for marketing purposes.
And worried users of Purple WiFi have no need to be concerned as the firm have confirmed that they will not be asking anyone to honour the pledge to carry out community service.