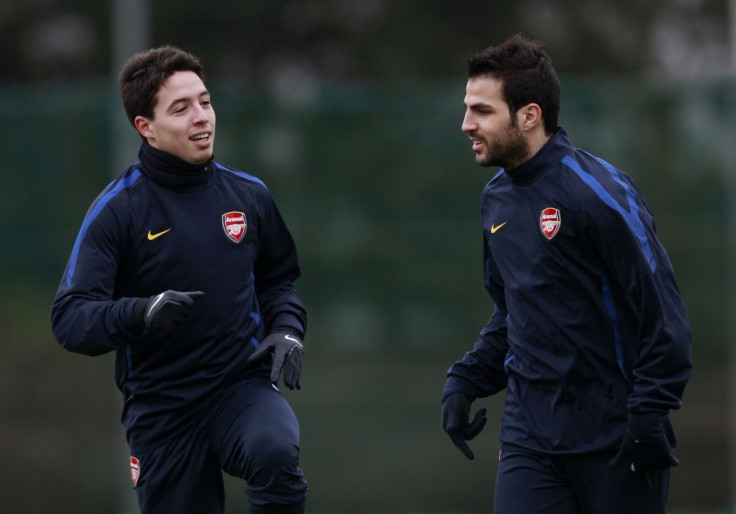 The pick of today's Premier League, Serie A, La Lig.a and Bundesliga football transfer rumours, news and gossip for 23 July 2011. All the latest transfer rumours surrounding Man Utd, Chelsea, Arsenal, Liverpool, Manchester City, Bayern Munich, AC Milan, Inter Milan, Juventus, Roma, Barcelona and Real Madrid will be covered here.
Premier League
Barcelona officials have arrived in London to finalise the club's third, £33.5m offer for Arsenal captain Cesc Fabregas. The European Champions hope to conclude the deal over the weekend with a number of younger players set to be sold to assorted Premier League clubs for slightly inflated fees.
One of those "promising youngsters" is Under-20 "starlet" Oriol Romeu who is set to join Chelsea for around £5m because he's worth it.
Staying with the Blues, Andre Villas-Boas is set to "raid" his former club Porto, making off with Brazilian striker Hulk in an oversized SWAG-bag. The 24-year-old has a frankly ridiculous buyout clause of €100m and is under contract with the Portuguese champions until 2016.
Back at Arsenal and Samir Nasri "still believes" he could join Manchester City this summer, having told friends he has "no intention" of signing a new contract with the Gunners.
City are set to finalise the signing of Atletico Madrid forward Sergio Aguero in the next few days, with AC Milan's Luca Scapuzzi also heading to Eastlands for a little over £1m.
Meanwhile, Liverpool misfit Milan Jovanovic looks close to ending his Anfield career. Saudi Arabia club Al-Shabab Riyadh have offered the 30-year-old Serb the chance to swap not winning much in England for not winning much in a warmer climate.
La Liga
The Cesc Fabregas deal aside, there's not a great deal going on in Spain today. But there's always time for an obligatory Neymar reference. This time it's Santos coach Muricy Ramalho, who told AS hat he expects Neymar to still be playing for the club come December's Club World Cup in Japan.
Serie A
Juventus have officially loaned Felipe Melo to Galatasaray, with the Turkish club holding an option to buy the Brazilian for €13 million - ESPN Soccer reports. Meanwhile, in the Carlos Tevez-to-Inter saga, the Italian club are set to "step up" their interest in the Argentine by making an initial loan offer with a fixed end-of-season buyout clause, says ESPN Soccer.