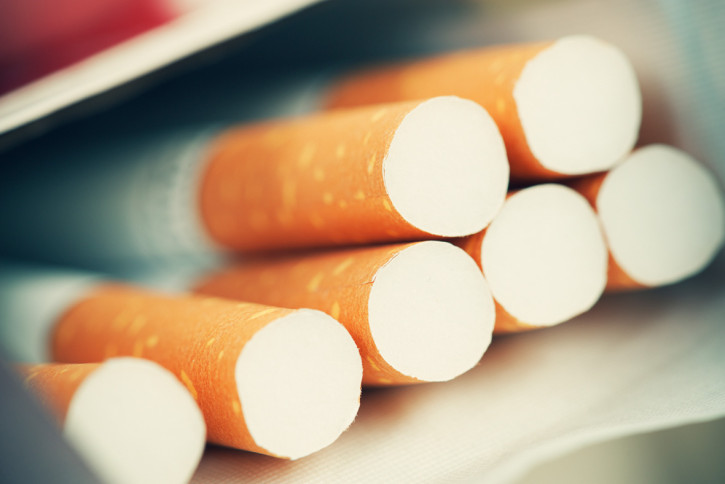 In an unusual robbery case, a gang of armed men looted a container truck and fled with cigarettes worth Rs 40m (£484,115) on Sunday morning (20 August) in the southern Indian state of Andhra Pradesh.
The vehicle, which was on its way from the city of Hyderabad to Tirupati, was attacked by robbers in broad daylight.
Giving an account of how the events reportedly unfolded, police said that the truck driver, 27-year-old Akhilesh Yadav Kumar, loaded the cigarettes into a container lorry at around 10.30pm local time (6pm BST) on Saturday (19 August).
Kumar had been working with the Coastal Road Lines logistics company for six months and his job was to transport cigarettes from the ITC (Indian Tobacco Company) premises in Hyderabad to other locations.
According to the New Indian Express newspaper, police inspector J. Narender Goud said that Kumar had noticed two jeeps and one lorry following him while driving.
"Around 30 persons followed the container for half an hour. After they reached an isolated area, one jeep intercepted the container. The gang threatened Kumar with weapons and one member took over the wheel and drove the vehicle towards the outskirts of the city.
"Kumar claimed to have been taken to a forest area where eight members of the gang stayed for an hour before fleeing. He managed to reach the main road and then a roadside hotel with the help of some people and contacted the police.
"Police teams rushed to the spot and found the empty container abandoned," the inspector said.
Police also added that the Kangar gang from the central Indian state of Madhya Pradesh was involved in the robbery.
A similar crime was reported in India earlier this year as well. In January, a gang robbed cigarettes worth Rs 50m (£605,231) when a container was travelling from the city of Mumbai to Pune. The Mumbai police arrested three people in the case.