The Consumer Electronics Association (CEA) has announced that the television technology formerly known as 4K will be called Ultra High Definition from now on.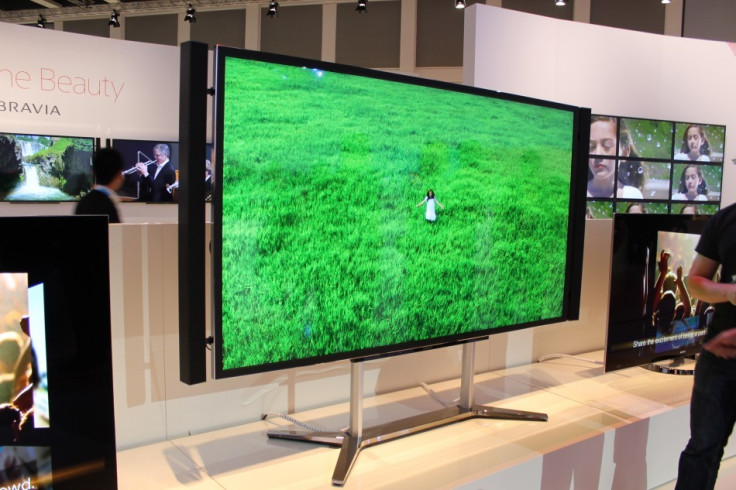 To qualify as Ultra High Definition, the television needs to have a resolution of at least 3840 x 2160 pixels; the screen must also offer at least one 4K digital input and be able to display Ultra High Definition content natively - this will hopefully avoid the situation we had previously with differing HD-Ready and HD-Compatible screens.
"This new terminology and the recommended attributes will help consumers navigate the marketplace to find the TV that best meets their needs", said president and CEO of CEA Gary Shapiro.
While a recognised name for the technology is now in place, 4K (sorry, UHD) televisions are only just starting to appear on the market, and with Sony's model costing £25,000 it will be some time before most consumers get their hands on the new kit.
And even when they do, they may struggle to find any UHD content to watch on their shiny new television, as no TV network yet broadcasts in the format.
Film director Peter Jackson has confirmed that The Hobbit is being in 4K, however, so this could open the floodgates and encourage manufacturers, broadcasters and consumers alike to invest in the technology, although having just upgraded to HD and 3D, yet another transition may be ignored by many.
IBTimes UK went hands-on with Sony's snappily-named KD-84X9005 television at the IFA show in Berlin, and we were frankly blown away by the picture quality of the 84in screen.
The television's party trick is not just a stunning 4K resolution picture, but also the ability to display two different things at once, sending each to one of two pairs of 3D glasses - perfect for split-screen gaming, where both players get the whole screen.
But the sticking point is of course the price, which is currently set at £25,000 in the Harrods department store, around three times as much as a similarly sized regular HD television.