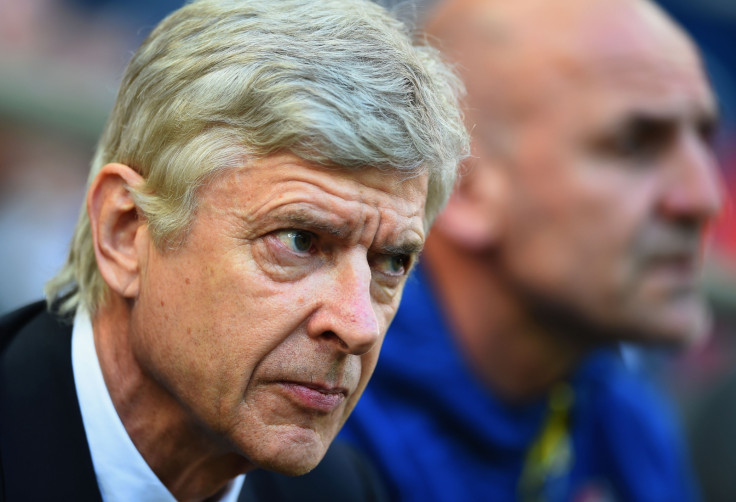 Arsene Wenger has revealed that he is ready to spend the money on a striker should one become available in the summer.
The Gunners went big in the last two windows for Mesut Ozil and Alexis Sanchez, which has reaped massive benefits for the north London club, with Arsenal close to challenging for the title and also ending their nine-season trophy drought by winning the FA Cup last year.
They have the opportunity to win the Cup again, having made it to the finals for a second consecutive year, where they will face Aston Villa. However, for them to win the ultimate prize, the Premier League title, it has been suggested by the likes of Thierry Henry and others that they need a top striker to finish off the game.
The jury have been vindicated by Arsenal's recent performance, having gone three games without scoring at the Emirates, drawing two and losing one of their three home games.
When asked if he is willing to spend £40m on a striker, Arsene Wenger said, "I don't know. It's not necessarily linked with the money. I've shown many doubters that I'm ready to spend money for players who have the quality but, first of all, you must have the money and then, secondly, the players who cost that kind of money are available."
Meanwhile, the manager also backed Olivier Giroud to come good and expects him to prove his detractors wrong.
"It happens to everybody. They are criticised but I always believe there is a difference between saying the performance of a player today was absolutely bad or is a difference between that and always saying, 'Look this player is not good enough. He is not the level'," Wenger said.
"You can never convict definitely a player. The players accept that they had a bad performance because top level players acknowledge when they don't play well. I believe that he has done extremely well. He has won the championship in France, let's not forget that," he added.