Africa: Bodies of Suffocated Ethiopian and Somali Migrants Dumped by Tanzania Roadside
At least 42 migrants found dead after suffocating in back of smuggling truck on way to Malawi.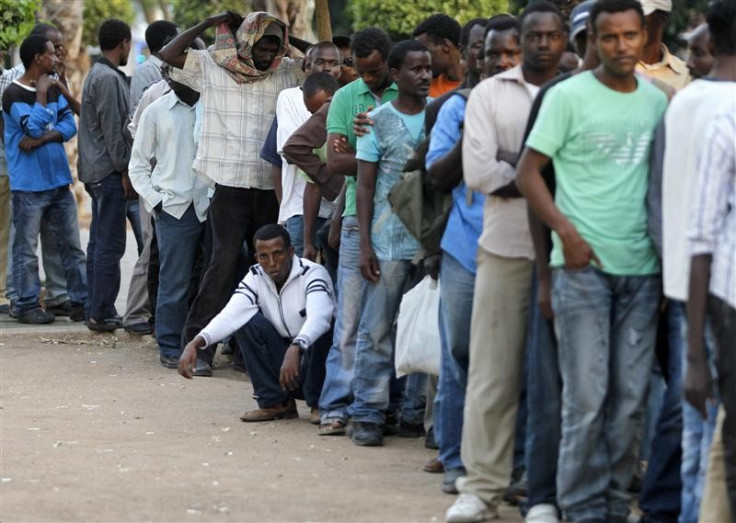 At least 42 Ethiopian and Somali migrants suffocated in the back of a truck in Tanzania and their bodies were dumped by the roadside, according to reports.
They died on the way from Ethiopia to Malawi in the second fatal human trafficking incident in Tanzania in 2012.
Tanzanian deputy home affairs minister Pereira Ame Silima said they had been left with no food and died from asphyxiation.
"There were more than 100 people in the truck," a local administration official told AFP.
"After he had learnt of the dead bodies, the driver abandoned the truck and ran away."
The bodies were discovered in the truck in the central region of Dodoma, about 400km west of Dar es Salaam, central Tanzania.
According to local reports, 72 migrants survived the journey and were taken to hospital, where they were being questioned by police.
Silima told the BBC that the migrants boarded two trucks in Ethiopia and were transferred to a single lorry in the Tanzanian town of Arusha.
After arriving in the Dodoma region, the driver became aware that people were dying in the back of the vehicle and pulled over, the minister said.
"When he found out that at least 41 were dead, he released the survivors and dumped the dead in the bush," said Silima.
According to Silima's account, the driver sped off in his vehicle, contadicting the anonymous official who said the driver abandoned the truck.
Police are hunting him.
The east African country is a major transit route for economic migrants. In January, 20 Somali migrants suffocated while being smuggled in the back of a container truck in Tanzania. Their bodies were dumped by the roadside.
© Copyright IBTimes 2023. All rights reserved.