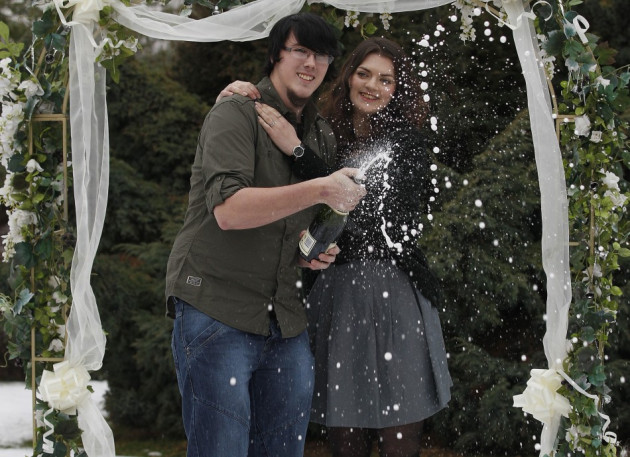 A young couple from Nottinghamshire have won the £45m EuroMillions jackpot just a few months before they get married.
Matt Topham and Cassey Carrington, both 22, said they planned to spend some of their newfound fortune on their wedding in September. The rest would be divvied up among friends and family.
They have been together for three-and-a-half years and have been saving frantically for their big day.
Carrington revealed how she bought the winning ticket because she felt lucky.
"The store where I work had won an incentive for delivering excellent sales. We had been presented with £10,000 which was shared between staff.
"After that I just felt like it was my lucky day and decided to get a EuroMillions ticket," she said.
It was not all smooth sailing before they heard they had won, however. Topham's computer and their washing machine broke down on the same day and they were looking at unplanned expenses.
It was then that they checked to see if Cassey's numbers had come through and discovered they had won the £45,160,170.50 jackpot. The winning numbers were 3, 15, 17, 28, 33 and lucky stars 2 and 4.
"We'll look after our friends first, then our family. We're not the type to blow all on our money all at once," said Carrington.
A supervisor at Iceland in Eastwood, she said she wanted to spend the money on an Aston Martin and on building her own house. She will also buy a house for her parents and a Porsche for her dad.
Topham will spend some of the winnings on flying lessons.
The biggest EuroMillions win on record was for £161m jackpot by Colin and Chris Weir, from Largs, Ayrshire, in 2011.