5.1 magnitude earthquake shakes Wellington, Nelson and Seddon in New Zealand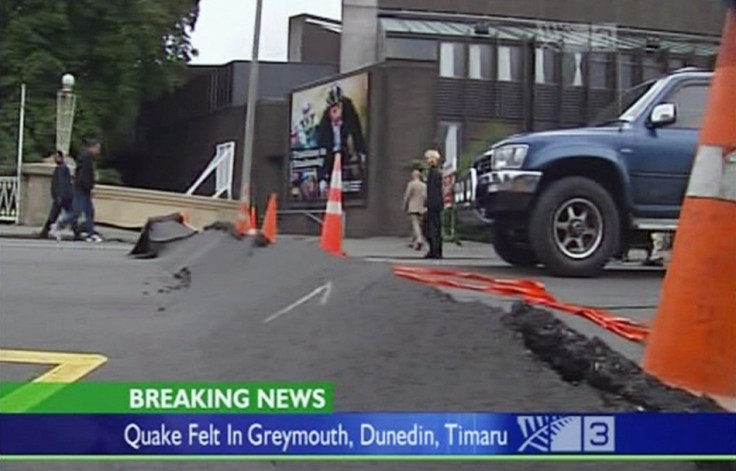 A 5.1 magnitude earthquake has struck near Seddon, in the south island of New Zealand, shaking buildings around the middle of the country.
More than 1,900 people, from Blenheim and Nelson to Palmerston North and New Plymouth, have reported feeling the shake. GeoNet lists its intensity as strong.
Owner of Seddon's SuperValue supermarket Kevin Kamet told 3News the shake was rolling rather than a jolt, and there was no damage.
A moderate 4.4 magnitude earthquake was recorded around 20km east of Seddon at 10:36 this morning, at a depth of 23km.
A 3.8 magnitude earthquake, 35km west of Wairoa, was recorded a short time later.
Nelson resident Ali Hossain told Radio New Zealand it took a while for her to realise there was an earthquake - and before she had time to react, it was over.
Ms Hossain, who was on the fourth floor of her Nelson office at the time, said she only felt it because she was sitting down.
"It just took us by surprise, a little bit. We at first didn't realise what was happening but one of my colleagues just said, 'Is that an earthquake?'
"I could feel my desk move and could see the blinds in our office building - I'm on the fourth floor - starting to move as well. It only lasted for probably about five, six seconds."
Seddon was hit by a series of earthquakes in late 2013, the largest of which measured 6.6 on the Richter scale and caused considerable damage to the town.
© Copyright IBTimes 2023. All rights reserved.