Fracking blamed for earthquakes shaking US city near Dallas, Texas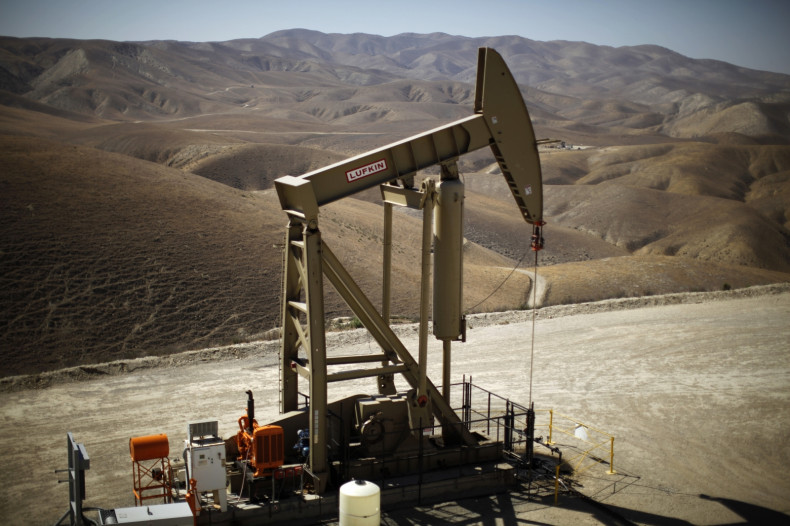 Seismologists are investigating whether a series of earthquakes in Texas near Dallas have been caused by fracking for oil and gas.
The area surrounding the small city of Irving has had hundreds of small earthquakes since fracking began several years ago.
The Irving School District has had to produce a video to show schools how to carry out earthquake drills, and although no significant damage has occurred as a result of the small quakes, residents are concerned.
Some fear that hydraulic fracturing – the process of drilling down into the earth and blasting a high-pressure water mixture at the rock to release trapped gas inside – may be to blame, but the body representing the industry in the Texas Barnett Shale field says the risks are very low.
Quake investigation begins
Opponents of the controversial process say the huge amounts of water that must be transported to the fracking site carry a significant environmental cost, and that the process carries a risk of contaminating groundwater with potentially carcinogenic chemicals.
A study into the causes of the Irving earthquakes has begun by Professor Brian Stump, a seismologist at Southern Methodist University in Dallas.
Professor Stump told Sky News: "It is pretty well established that there is a relationship between fluids and small to medium sized, maybe even [magnitude] five [earthquakes].
"Whether the Irving earthquakes are related to that, I can't answer that question. But you do see, in general, an increase in seismicity in Oklahoma, across Texas, and it makes you wonder that possibly fluids have a role."
Stump told state and local officials on Friday (17 April) that north Texas had experienced 388 seismic events in 2015, but most were not felt.
Local estate agent Barbara Stone acknowledged that fracking has boosted the local economy, but still wants local authorities to investigate the causes of the tremors.
"If it is indeed from injecting or fracking, what are the plans, what do they intend to do to make it stop?" she told Sky News.
Another resident, Thor Johnson, showed Sky News a video showing water flowing through his neighbourhood after a quake ruptured the mains.
He said: "I don't think it is such a good idea just to get cheap energy. Short-term gains for long-term problems is not very wise."
Industry denies quake risks
But a spokeswoman for Energy In Depth, a group representing companies involved in the fracking process, says its own research shows the risks are low.
Katie Brown told Sky News: "There is a small risk and that small risk absolutely needs to be addressed but it is very important to see it in the full context.
"When 99.7% of wells are operating without seismicity it is important to note that it is not a pervasive problem.
"In those wells where there is a problem, there is a way to fix that problem."
Earlier this week, Texas state legislators passed a bill preventing municipalities and other local authorities from banning fracking on their land.
The bill, which is supported by energy companies, will give the state the power to override any protests.
It was approved by the Republican-controlled Texas House on Friday (17 April) and will now proceed to the Senate, where it is expected to be approved.
It was launched after voters in Denton, just 35 miles from Irving, passed a referendum banning hydraulic fracturing within city limits last year.
Last month the energy industry news website EnergyWire revealed that the Oklahoma Geological Survey service was aware that fracking was causing earthquakes in the state, but publically denied the link after "concerns" were expressed by the energy industry in the state.
In 2011, fracking was confirmed as the cause of earthquakes striking the British seaside resort Blackpool.