With technology giants such as Apple, Samsung, Microsoft and Google constantly clamouring for the headlines, it's all too easy to forget about the little guys ferreting away behind closed doors to bring us new gadgets and technological concepts.
Websites like Kickstarter and Indiegogo have become a breeding ground for tech start-ups in recent years, which have blessed us with crowdfunding campaigns ranging from innovative to downright ridiculous.
Not all such projects end up seeing the light of day but crowdfunding platforms do at least offer smaller firms the opportunity to come in and innovate in areas which bigger companies may have neglected. That can help springboard technological innovations.
Each month, IBTimes UK will bring you the latest innovations from the start-up community, handpicked by our technology reporters based on what we love and what we think our readers will love too.
Seen anything you think is worth a shout? Email o.hughes@ibtimes.uk
Volta e-bike
E-bikes are a great option for environmentally conscious urban dwellers who want to want a more economical means of commuting without arriving at work every day drenched in sweat. The Volta is the second attempt by LA-based start-up Pure Cycles at building a budget-friendly yet stylish e-bike that will get riders from A to B quicker and with less effort than a manual bike, and at zero cost to the environment.
What's more, the Volta packs a 250W engine – which is the maximum allowed for e-bikes in Europe – capable of a top speed to 20mph and a range of 40 miles.
Paqsule Smart Gym Bag
Washing your gym kit after every session is a drag – who has the time to clean the same pieces of clothing three or more times a week? This ingenious 'smart' gym bag from Paqsule claims to be self-cleaning and sanitises and deodorises both itself and everything inside it using a combination of O3 (Ozone) and UV light.
The bag's stink-banishing abilities can be activated with the press of a button. It's also waterproof, capacious and sports a built-in battery for charging your electronics.
Atari Pong Coffee Table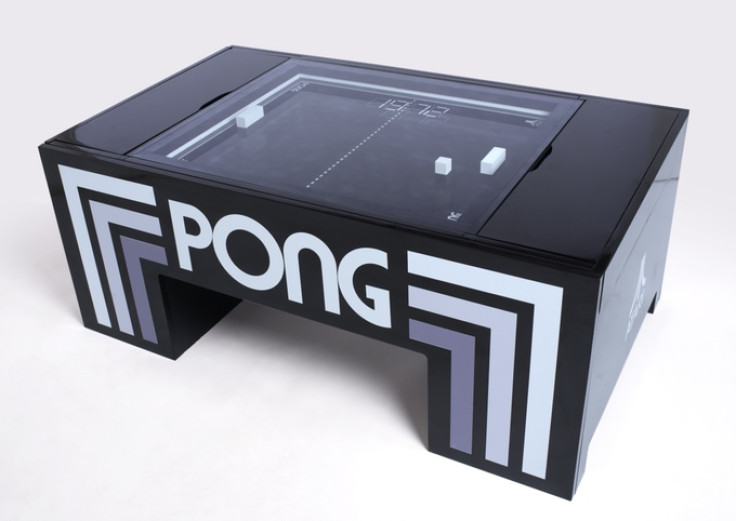 This coffee table is both an homage to one of the first videos games ever made and a place to stick your morning cup of Joe. The table contains a working, mechanical version of Atari's seminal 1972 video game Pong and works using a clever combination of electronics and magnets. It even features retro lights and sound effects while also serving as a clock, Bluetooth speaker and a place to charge your phone.
Nimuno Loops
This flexible rubber tape by South Africa-based design studio Chrome Cherry lets kids build Lego designs on to any surface, allowing them to build up walls, around corners and even upside-down. The tape has an adhesive back and nodules on the surface that lets you stick on toy blocks from Lego and other toy block brands. You can even stick two strips of tape together and then cut them to length to create new bricks.
Dadamachines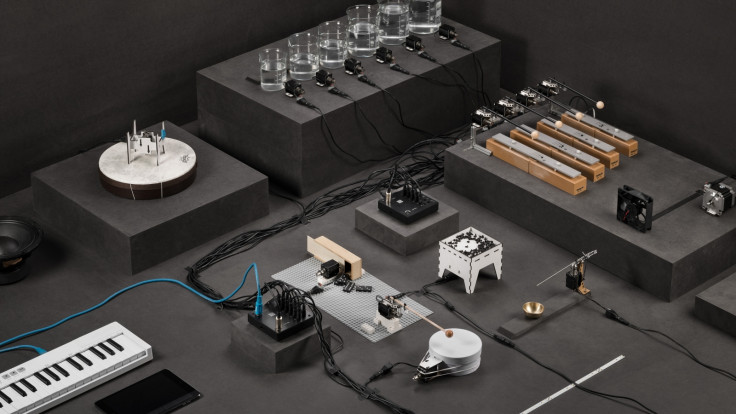 Where Nimuno Loops turns any surface into a Lego playground, Dadamachines promises to turn your living room (or studio, or kitchen, or any other space for that matter) into one big musical instrument. The kit consists of a plug-and-play MIDI controller and a variety of motorised actuators that give you a toolkit for creating percussive sound based on anything that's lying around the house.
The open-source controller features 12 universal DC outputs to connect motors, solenoids, LEDs and whatever else your mind can dream up, leading to a potentially endless combination of Rube Goldberg-like music machines to be built.