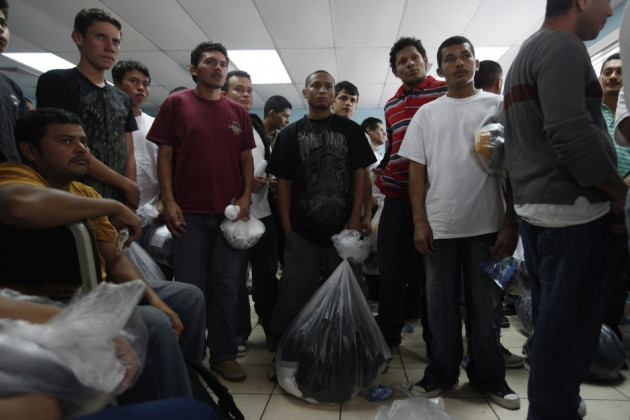 An e-petition calling for tighter regulation on immigration is drawing close to 100,000 signatures which would trigger a debate in the House of Commons.
It comes on day where the home secretary, Theresa May, will come under fire from MPs after secretly relaxing border controls over the summer as a part of a cost cutting drive by the government.
The petition was set up on the HM Government website by Sir Andrew Green, a former diplomat and founder of Migration Watch UK, claiming that the cause of Britain's huge increase in population had been mainly down to immigration.
Titled "No to 70 million", the petition has amassed over 96,000 signatures in a little over two weeks suggesting a strong sentiment in the UK that immigration has got out of control.
It petition says: "Over the past ten years the government has permitted mass immigration despite very strong public opposition reflected in numerous opinion polls."
The motion is fearful of a growing population that would become unsustainable in 20 years time.
"While we recognise the benefits that properly controlled immigration could bring to our economy and society, this population increase, which is the equivalent of building seven cities the size of Birmingham, will have a huge impact both on our quality of life and on our public services yet the public has never been consulted."