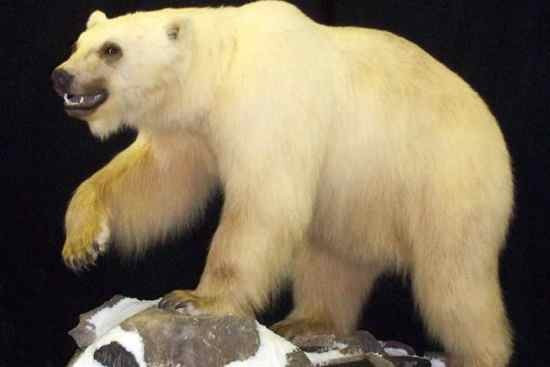 A polar bear killed one member of a British tour group and injured four others in Norway on Friday.
The incident occurred around 7:30 a.m. at the Von Postbreen glacier on the remote island of Spitsbergen, in the Svalbard district. Specific details about the group haven't been released but a spokesperson for the Svalbard district governor's office said the five tourists were traveling with a "British group."
"One person has died and four others are injured," a spokesperson for the Svalbard district governor's office confirmed. "Their injuries are serious."
In a statement, the Svalbard district governor's office said, "The four injured people are now at the Longyearbyen hospital. An ambulance is now scheduled to fly the patients to the hospital in Tromsoe."
Norwegian news agency NTB reported that the bear had been killed.
The tourists were with the British Schools Exploring Society, according to Norwegian Broadcasting Corporation. The youth-development charity operates wilderness adventures aimed at developing self confidence and teamwork.
"We got a call via satellite phone from a British group of campers that there had been a polar bear attack and that one person was dead and that others were injured and they needed assistance," the spokesperson added. "There are no roads in the area of the Von Postbreen glacier where the incident happened so we scrambled a helicopter."
Liv Rose Flygel, 55, an artist and airport worker who lives near the hospital, told the The Guardian, "It's not been the first time. Last summer a man was attacked by a polar bear and there have also been attacks on a man from Austria and a girl. Only the man in the attack last summer survived. He was taken in the mouth of the bear and his friend ran after it and shot it.
"The problem is when the ice goes the bears lose their way and cannot catch food. People don't really know dangerous they are; one came down to the sea recently and people were running down to take pictures."
Follow Joe Rennison on Twitter here.
E-mail your story ideas to j.rennison@ibtimes.co.uk