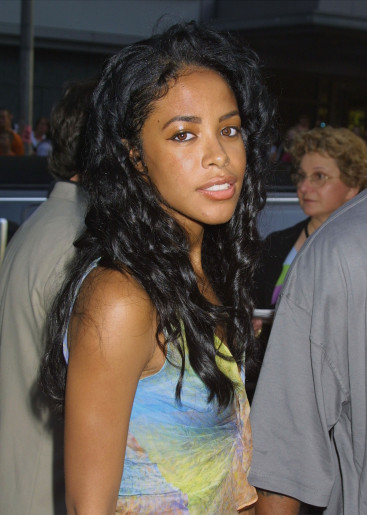 Aaliyah died 15 years ago but that technicality hasn't stopped her inadvertently getting herself in a new legal battle. Streetwear t-shirt company Rocksmith has been hit with a lawsuit after using images of the late singer without permission.
Fashion photographer Eric Johnson is taking legal action after the firm used one of his shots of the Try Again singer for a popular design. Having received a Warholesque makeover, the tee's image is from a shoot Johnson did with the r'n'b star in 2001, shortly before her tragic death. Court documents, obtained by TMZ, say that Jonhson never consented to the image being used for promotional purposes.
In an interesting twist, the plaintiff also owns a t-shirt line featuring photos of Aaliyah and other celebrities is worried that Rocksmith is peddling cheaper and lower quality gear.
Johnson is suing for damages and is also seeking help from the courts to force Rocksmith to discontinue the shirts. This is not the first time he has taken steps to protect his intellectual property. Earlier this year he sued another company, Fvmous, for using another Aaliyah images for its own line.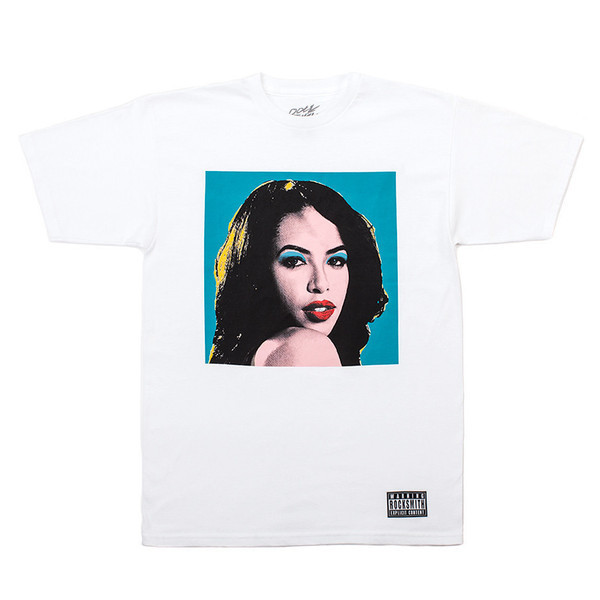 Aaliyah died at the age of 22, in August 2001, when her plane came down shortly after takeoff in the Bahamas. As influential now as she was before her death, her 1996 album, One In A Million, and her self-titled third album, released a month before the fatal plane crash, have sold over 13 million copies.
Stars such as Young Money rapper Drake and Chris Brown are credited with introducing Aaliyah to a new generation after she posthumously supplied standout vocals on their tracks. In 2013, Brown, 26, used an Aaliyah sample on his single Don't Think They Know, while Drake featured her voice on his 2012 track Enough Said.