It has been almost 15 years since her death in a plane crash in the Bahamas in 2001 but r'n'b princess Aaliyah is still just as influential as she was during the late 1990s. The legendary singer would have celebrated her 37th birthday today (16 January 2016) and while she is no longer with us, her talented vocals are still sought after by the new generation of musicians dominating the charts.
When she died in a plane crash on 25 August 2001 at the age of 22, Aaliyah Haughton was the pinnacle of mainstream r'n'b. With her winning combination of silky falsettos, slick choreography and fresh beats mostly created by producer Timbaland, Aaliyah was a force to be reckoned with. Songs such as One In A Million, We Need A Resolution, Try Again, At Your Best and Are You That Somebody? remain timeless.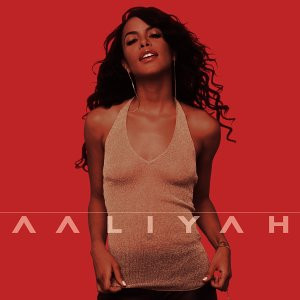 It is no wonder that the Chris Browns and Drakes of the modern era are desperate to collaborate with Aaliyah posthumously any which way they can. In 2013, Brown, 26, used an Aaliyah sample on his single Don't Think They Know, while Drake featured her vocals on his 2012 track Enough Said. In fact, Drake has made no attempts to hide his obsession with Aaliyah, which extends to having the songstress' face tattooed on his back.
The Young Money star even had plans to act as executive producer of a posthumous Aaliyah album until he was forced into scrapping the project after backlash from her family. Aaliyah is so clearly adorned by today's artists but Timbaland, one of her closest musical allies who produced many of her iconic hits, takes great offence at other musicians attempting to recreate the magic he had with the singer.
Timbaland once told Revolt TV: "People always say, 'I'm going to do a song with Aaliyah'. It will never work. Chris Brown got a record, it won't work. Drake can go do a record with Aaliyah, it ain't gonna work. Aaliyah music only work with its soulmate, which is me."
Regardless of Timbaland's views, Aaliyah's influence on the current generation of artistes is palpable. Although talented in her own right, Ciara's fashion sense, style of music and dancing capabilities stem from Aaliyah's image as an artist while rising star Tinashe is near enough a chip off the old block and Jhene Aiko embodies all that was sultry about the late singer. All of these musicians would readily admit that they have been inspired by Aaliyah in some way, shape or form.
Listening to Aaliyah's timeless catalogue of hits never gets boring but fans rejoiced when Timbaland debuted a new song featuring previously unheard vocals on Christmas Day 2015. The reaction to Shakin proved that, even with so many years after her death, Aaliyah is still just as important to music today as she ever was.
Listen to Chris Brown and Aaliyah's Don't Think They Know: