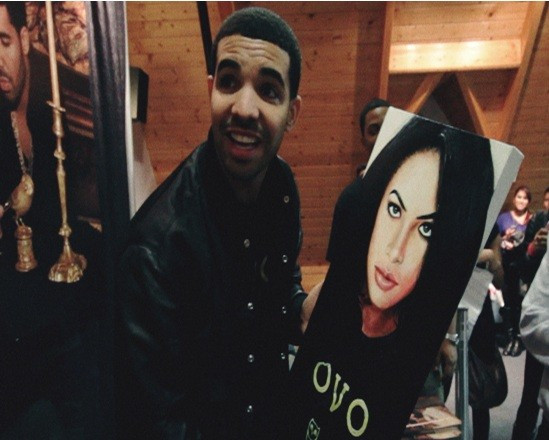 Drake has unveiled a posthumous duet with Aaliyah, more than 10 years after she died in a plane crash.
The track, Enough Said, which has been produced by Noah "40" Shebib, features unreleased vocals from the late R'n' B singer.
The song's spacey beat complements the Young Money artist's rapping and the smooth hook provided by Aaliyah.
It come weeks after rumours began circulating that the Young Money rapper would produce a posthumous album for the More Than a Woman hitmaker, who died at the age of 24 when her plane came down shortly after takeoff in the Bahamas in August 2001.
Drake, 25, has been criticised over his desire to work with Aaliyah's unreleased material.
In April, Aaliyah's former producer, Timbaland, told Power 105.1 FM: "If Drake does it, it should be with me and him and Missy Elliott. I don't know what's going on.
"The proper way to do that would be for me, him and Missy to be all on the record. For it to be on his record, that would not be right.
"It can't be something to make money off because it's wrong to make money off the dead."
Aaliyah released her debut album, the R Kelly-produced Age Ain't Nothing But A Number, in 1994.
Her 1996 album, One In A Million, and her self-titled third album, which was released a month before her death, has sold over 13 million copies.