When US rapper and singer T-Pain boldly claimed that the legacy of R'n'B star Aaliyah was driven by her untimely death, he provoked fierce controversy and polarised fans.
Drawing on the old age belief that people always describe you as the "greatest man ever" at your funeral, he accused industry heavyweights of putting her on an undeserved pedestal and even threw in a Beyoncé comparison for good measure.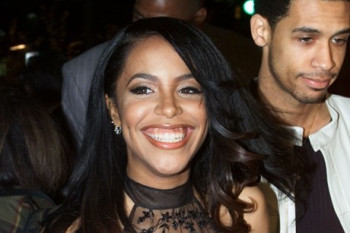 "I'm not saying it's Aaliyah but it's like because she passed, nobody is deserving," the Florida native declared at the listening party for his new mix-tape, The Iron Way, when quizzed about Girlfriends, one of the CD's standout tracks, featuring unheard vocals by the late singer.
"Nobody is good enough because she passed. If she was still alive, then everybody would've been like, 'Oh, she's trying to be Beyoncé' if she were still alive right now. But now that she's passed, it's like, nobody could be her. That's just how I feel."
Unsurprisingly, the King of auto-tune's remarks effectively overshadowed his latest music project and did not go down well with fans of Aaliyah, who tragically died in a plane crash at the age of 22.
Living up to the hype
Would Aaliyah have ascended to icon status or fizzled out like Amerie if she hadn't passed away? Will Lavin, a music critic who has worked with some of the biggest names in the industry, insists that the songstress would have been a multi-faceted force to be reckoned with.
For him, when it comes to the Romeo Must Die actress, it is a case of "her undeniable talent not being appreciated enough while she was alive." In the wake of her death, Aaliyah won two posthumous awards at the American Music Awards of 2002, sold millions of records and was credited for helping redefine R&B and hip hop.
"Unfortunately it was her death that made the world pay attention and hear her music. As sad as it was her death acted as a promotional tool due to her untimely death being reported on in the national and international news," he told IBTimes UK.
"So it wasn't just the Hip Hop community that read about her passing, people who might not have normally been interested in R&B or the world of Hip Hop were then privy to the news and therefore it sparked their interest in her and her music."
While the web continues to rumble with divided opinions over whether the songstress would be indeed toiling in Queen B's shade, Lavin is adamant that would never have be the case because her "quality music" was "ahead of it's time" thanks to the creative genius and direction of renowned producer Timbaland.
"If Aaliyah was still alive there would just be another R&B heavyweight in the game. There's always been room for more than one 'superstar'. Today it's Beyonce, Rihanna, Alicia Keys, and still Mary J. Blige to a certain extent.
"His [Timbaland] Shock Value album changed the direction of pop culture, yet arguably some of his best work was with Aaliyah, Missy Elliott, Ginuwine and Playa. So just think about him hitting his peak creatively with Aaliyah still in tow. Let that marinate."
Posthumous success
Young Money rapper Drake has been credited with introducing Aaliyah to a new generation of music lovers after featuring her standout vocals on his 2012 track, Enough Said. But Lavin says it's important to note that artists like Aaliyah, Amy Winehouse, Kurt Cobain, and Biggie Smalls proved their worth musically way before they died.
"I believe their deaths put them on the radar of people who may not have usually tapped into the worlds of hip hop and soul but that just proves that their music was always capable of crossing social boundaries, genre boundaries and a bunch of whole other boundaries."
His theory also extends to hip hop star Tupac Shakur who had released six successful albums before he was killed in Las Vegas on 7 September 1996. He was travelling in a car with Death Row Records founder Suge Knight after attending a Mike Tyson boxing match at the MGM Grand when he was fatally wounded in the drive-by shooting.
"He put out six albums before his death, each channelling a different side to him with different messages sprinkled throughout. His death just spread his message even further. It made him immortal. It's hard to say whether you think someone's reached their peak when they physically couldn't go any further."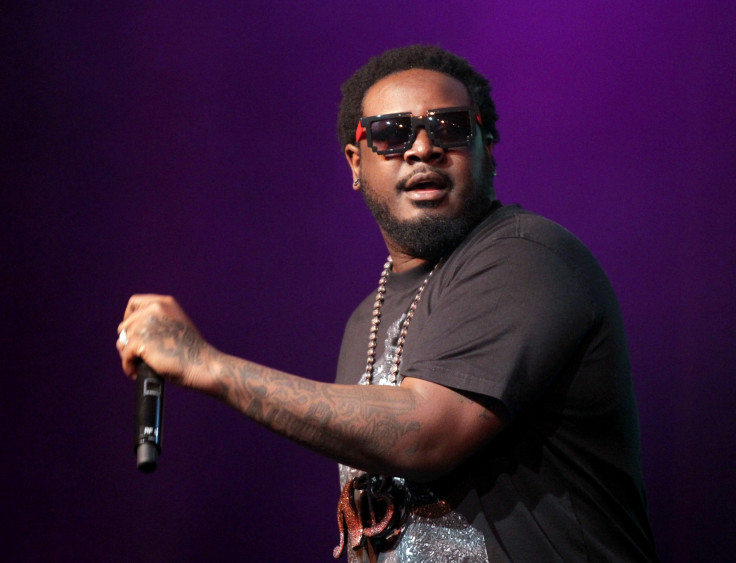 For Radio 1 DJ Charlie Sloth, "Aaliyah was the ultimate Artist".
"She had an incredible voice which could cut through any instrumental, she could dance, she could act and her appearance was stunning," he told IBTimes UK.
History has shown us that people are fascinated by celebrity deaths. Michael Jackson racked in $150m (£96m) in 2014, five years after dying from a Propofol overdose, rock 'n' roll legend Elvis Presley still has millions of fans four decades after his fatal heart attack, and reggae star Bob Marley remains one of Jamaica's biggest exports despite passing away from cancer in 1981.
After studying the deaths of 12,665 musicians from 1950 to June 2014, Dianna Theodora Kenny – professor of psychology and music at the University of Sydney, determined that musicians have a significantly higher chance of dying from suicide, murder and injury or accident than the general population.
"[The music industry] valorises outrageous behaviour and the acting out of aggressive, sexual and destructive impulses that most of us dare only live out in fantasy," she claims.
For Lavin, a good example of a musician whose contribution was more evident posthumously, therefore proof they were under appreciated when they were alive, is Kurt Cobain, who committed suicide 21 years ago.
"Nirvana were big at the time he was alive but nowhere near as big as after he passed away," he said.
In his track Legend, Drake raps the line: "If I die I'm a legend" and there might be an element of truth to his lyrics.