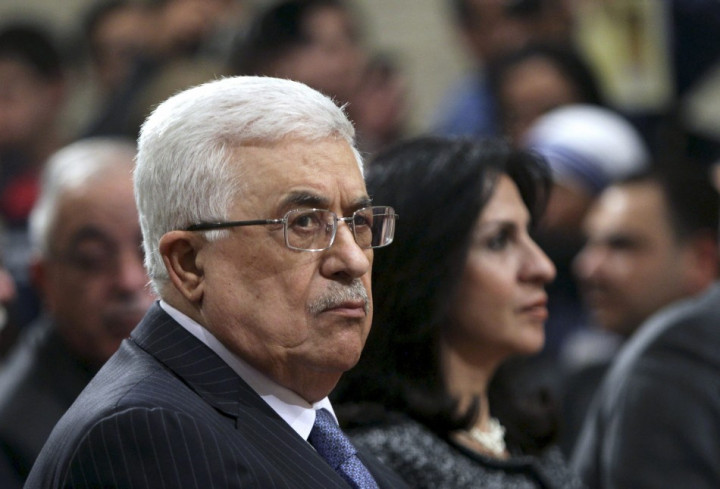 Palestinian president Mahmoud Abbas has rebranded the Palestinian Authority the "State of Palestine" after the successful bid at the United Nations that upgraded the authority's status to "non-member observer state".
The official Palestine news agency, WAFA, said that passports would be issued under the new name in a "unique move to the path of national independence".
Abbas said renaming would help strengthen the state "on the ground and build its institutions and its sovereignty over its land".
He has already ordered the bforeign ministry and embassies to begin using the "State of Palestine" in official correspondence.
New ID cards and passports will be used by all Palestinians, both within the territory and in the diaspora.
The move came days after Gaza's ruling Hamas militant group allowed its rival faction Fatah to celebrate the anniversary of its foundation with a rally in Gaza. The two factions are trying to boost unity talks after the watershed UN vote and the recent conflict between Israel and Hamas in Gaza.
Meanwhile, US president Barack Obama's appointment of Chuck Hagel as defence secretary may have implications for the region.
Hagel holds less hawkish views on foreign policy and has been critical of Israel. He has criticised the wars in Afghanistan and Iraq and controversially declared that the "political reality" of Washington was that "the Jewish lobby intimidates a lot of people up here".
"I'm not an Israeli senator. I'm a United States senator," he said in 2008.
His appointment has been criticsed by Republicans and Democrats alike.
Senator Lindsey Graham said Hagel "would be the most antagonistic secretary of defence towards the state of Israel in our nation's history".
In another development, the leader of Israel's Kadima Party, Shaul Mofaz, has declared that the failure to reach a peace deal with the Palestinians "is more dangerous than the Iranian nuclear project".
"In case of the failure to reach an agreement with the Palestinians, there will not be a Jewish majority in the state of Israel," he said.