AC/DC tour: Guns N' Roses frontman Axl Rose expected to stand in for singer Brian Johnson
AC/DC's tour could be given a huge shake-up with reports that Guns N' Roses frontman Axl Rose will replace the band's lead singer Brian Johnson for the remaining dates. The claims come after Johnson, 68, received medical advice to quit performing live shows to avoid the risk of permanent hearing loss.
DJ Jason Bailey from Atlanta radio station 100.5 is said to have been informed by a "very, very good source" that Axl Rose, 54, has been flown into the city to join the remaining members of AC/DC, Angus Young, Cliff Williams, Stevie Young and Chris Slade, for rehearsals. According to AlternativeNation.net, Bailey told listeners: "This is what I'm being told, Axl was meeting with the AC/DC group, because it's all but a done deal that Axl will front AC/DC for the 10 remaining shows [in North America]. All 10, including Atlanta.
"From what I was told, this was all kind of new inside information to me, Angus is a very black and white guy. He's like, Brian, for health reasons, can't continue fronting the band. He was supposed to retire after the last tour, so they wanted to continue going out on the road and continue making music, so if you can't do it, we appreciate your services, but the show must go on. They're in town, they were auditioning people for the job, and then they flew Axl in. Again, this is from my source."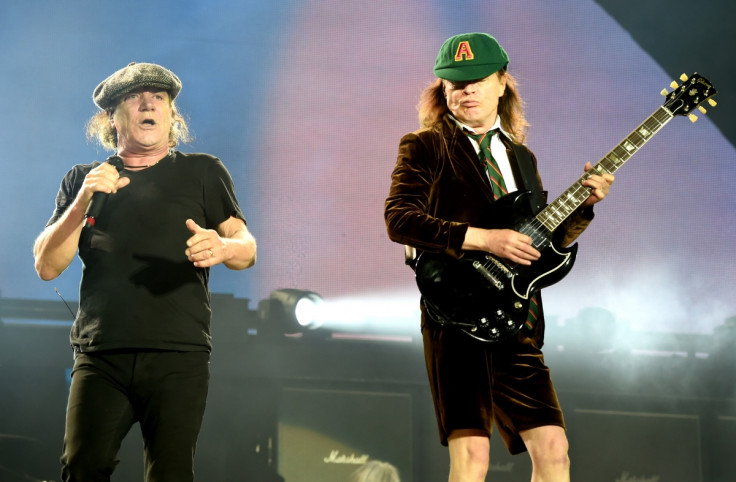 Earlier in March 2016, AC/DC released a statement announcing the news of Johnson's health and confirming that their forthcoming shows "will be made up later in the year, likely with a guest vocalist". The statement read: "AC/DC are forced to reschedule the 10 upcoming dates on the US leg of their 'Rock Or Bust' World Tour. AC/DC's lead singer, Brian Johnson, has been advised by doctors to stop touring immediately or risk total hearing loss."
AC/DC, famous for hit singles, such as Highway To Hell, Thunderstruck and Back In Black, launched the Rock Or Bust tour in 2015 and will wrap up the North American leg of their world tour with shows in Washington DC, Philadelphia and New York. The European leg of the tour will commence on 7 May in Lisbon, Portugal and they will play London's Olympic Stadium on 4 June. Tickets are available to purchase via Ticketmaster.co.uk.
In December 2015, Guns N' Roses announced they were reuniting to headline Coachella music festival in April 2016 with Axl Rose fronting the group.
AC/DC Rock Or Bust world tour European dates
7 May 2016: Passeio Maritimo de Alges – Lisbon, Portugal
10 May 2016: Estadio de La Cartuja – Seville, Spain
13 May 2016: Stade Velodrome – Marseille, France
16 May 2016: Festivalground Werchter – Werchter, Belgium
19 May 2016: Ernst-Happel-Stadion – Vienna, Austria
22 May 2016: Letnany Airport – Prague, Czech Republic
26 May 2016: Volksparkstadion – Hamburg, Germany
29 May 2016: Stade de Suisse – Berne, Switzerland
1 June 2016: Red Bull Arena – Leipzig, Germany
4 June 2016: Olympic Stadium – London, England
9 June 2016: Etihad Stadium – Manchester, England
12 June 2016: Ceres Park – Aarhus, Denmark
© Copyright IBTimes 2023. All rights reserved.