Manchester United and AC Milan are both exploring the possibility of signing Chelsea midfielder Cesc Fabregas, who is keen to stay and fight for his place at Stamford Bridge. The Italian sleeping giants are believed to be readying a £27m (€31.7m) bid for the former Arsenal playmaker while Jose Mourinho has been casting his eye on his former Chelsea charge.
The 29-year-old recently announced his intention to stay with the Premier League leaders but The Telegraph claims AC Milan are ready to step up their interest in him in the summer and are prepared to offer Chelsea the same fee that they bought him for three seasons ago.
Manchester United boss Mourinho remains a huge fan of Fabregas and will consider moving for the Chelsea star if the Blues accept a bid from another club. Chelsea seem very reluctant to do business with Manchester United, though, and have refused to enter negotiations with the Red Devils over the likes of Nemanja Matic and Willian in recent months.
Fabregas delivered a virtuoso display in his side's 3-1 victory over Swansea City on Saturday but the game against Paul Clement's men was only the sixth time the World Cup winner has started in the Premier League this season.
Conte has preferred Matic and N'Golo Kante in the centre of his midfield this year and, due to the form of the Serbian and Frenchman – who is one of the frontrunners to be named Player of the Year – Fabregas has had to make do with a bit-part role at Stamford Bridge this season.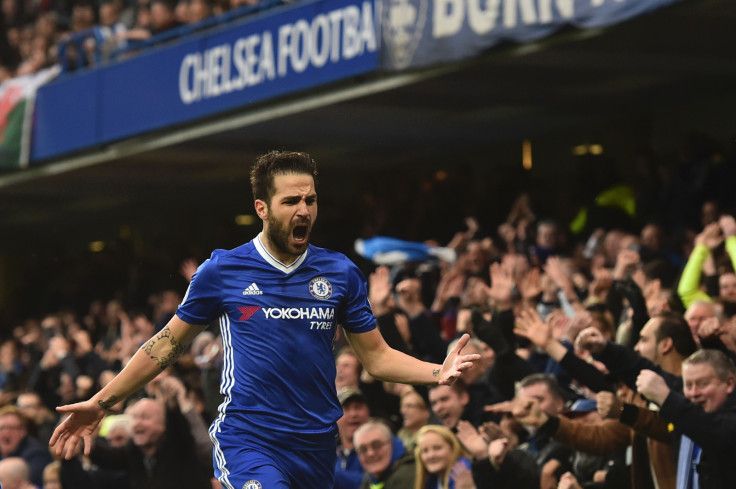 The Spain international rejected offers to leave in the January transfer window and there will presumably be more opportunities for playing time at Stamford Bridge if he remains a Chelsea player next season. The Blues will be competing in the Champions League next campaign and will almost certainly need more than the 21 players they have used so far this season.
Conte is keen to add another midfielder to his roster in the summer transfer window but is a huge fan of the Manchester United and AC Milan target, branding him a "genius" for his playmaking ability.