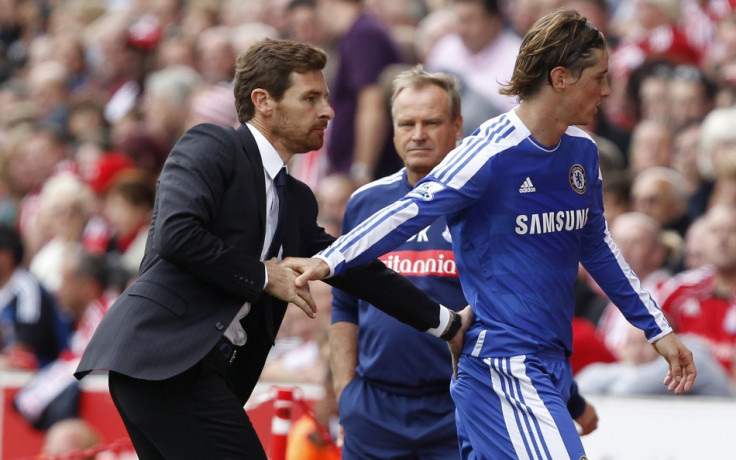 All of the latest transfer news from AC Milan for 15 September 2011. The Rossoneri are set to make a bid for Chelsea striker Fernando Torres but Chelsea want either Pato or Robinho in return. AC Milan is also set to rival Arsenal in a bid for Ricardo Montolivo and Barcelona are set to reignite their interest in Thiago Silva.
According to the Daily Mail, AC Milan is considering a bid for Chelsea's £50m flop Fernando Torres.
Chelsea manager Andre Villas-Boas is said to have lost patience with the striker and will look to move the forward on after a spell at Chelsea where the former Liverpool man has managed just one goal. It is believed that Villas-Boas will look to Milan to consider a swap deal; a deal that would involve either Alexandre Pato or Brazilian star Robinho.
Chelsea has been long linked with a move for Pato but would consider a move for Robinho despite the fact the player turned down a move to Chelsea in 2008. Robinho joined Manchester City in that deal and his career has struggled ever since and may see an opportunity to move to Stamford Bridge as the ideal chance to get his career back on track.
Barcelona have reignited their interest in AC Milan defender according to Thiago Silva's agent after the player starred in AC Milan's 2-2 draw with the European champions on Tuesday.
Silva's agent, Paulo Tonietto, revealed that his client is delighted with the goal and it could reignite the interest of the European Champions in him.
"Milan were very lucky to score in stoppages and it is certainly an important point. I heard from Thiago and obviously he was very happy with the goal," he said.
Tonietto has welcomed interest from the European Champions and claimed that every player in would love to play for them as they are the best team in the world right now. He further added that it is normal for best players to attract interest from top teams in the world but insisted his client is happy at Milan for now.
Arsenal is set to be rivalled in a bid for Ricardo Montolivo by AC Milan this January.
It had been reported in the English press that Arsene Wenger had a clear run at the player but it has now emerged that AC Milan want to sign the player and will make a serious offer for the player this January. It had appeared that the North London side could make a move as early as January as they look to continue adding to their squad after what was an expensive final few days of the summer transfer window.