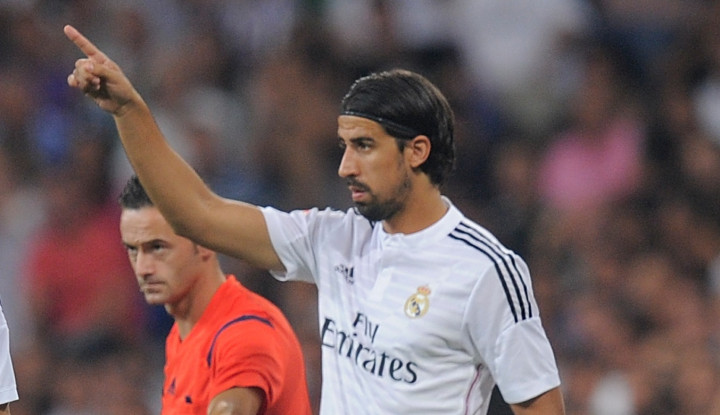 AC Milan CEO Adriano Galliani hinted that the Italian giants could make an approach in signing Manchester United and Arsenal target Sami Khedira.
The German international's contract at Real Madrid runs down at the end of this season and he is yet to sign a new deal to extend his stay in the Spanish capital. United are keen to add the World Cup winning midfielder to their squad, while their league rivals Arsenal have also maintained their interest.
However, the Premier League giants are likely to face competition from Milan for Khedira's signature. The Serie A outfit's chief executive says signing the Real star would be a "good acquisition."
"Khedira? He'd be a good acquisition but he earns a lot, he's an important player and it's not sure whether he'll renew with Real Madrid or not, he asks for very high wages," Galliani told Gianluca Di Marzio.
Any move from Milan, United or Arsenal is unlikely to take shape in January. The Champions League winners' manager Carlo Ancelotti stressed Khedira will not leave Real in the mid-season transfer window.
"We have until June to reach an agreement with him. If he wants to sign an extension, the club will renew him. If not, he will leave the team at the end of the season," the Daily Mail quoted Ancelotti as saying.
Meanwhile, Galliani has also discussed the possibility of signing Liverpool midfielder Suso. The Spaniard's contract at Anfield runs down next summer and Brendan Rodgers is yet to tie down the 20-year-old to a new deal.
Suso sustained a groin injury and will be out of action for few months. Despite his injury, he has constantly been linked to Milan. Galliani has suggested that Milan could land the Liverpool youngster.
"Transfer market? I know where we can improve, but I don't tell that to you. Suso? He has an expiring contract and he'll tell us if he wants to move or stay," the Milan chief executive concluded.