Acer launches limited edition Hello Kitty laptop in Southeast Asia
Acer has collaborated with Sanrio to release a limited Acer Aspire V3 in white and pink for Hello Kitty fans.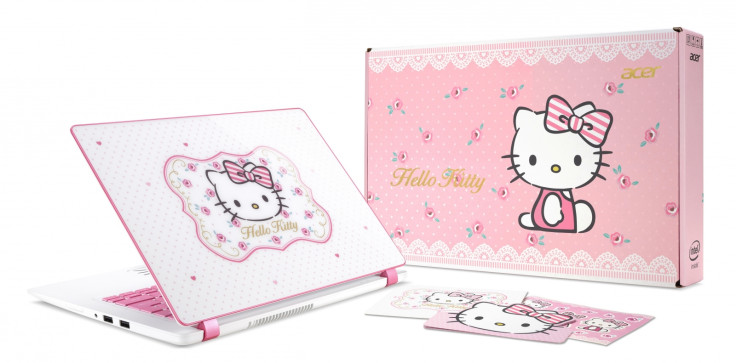 Hello Kitty fans, alert! Acer has launched a limited edition laptop featuring the iconic Sanrio character in Southeast Asia.
Acer's Hello Kitty-themed laptop is a rebranded Acer Aspire V3 that features a lid emblazoned with the cartoon character, a candy-striped bow, roses, polka dots and pink hinges. Instead of a sea of ivory, the keyboard is pink too, and the mouse trackpad features Hello Kitty's face as well.
The limited edition release also comes with a fuchsia laptop sleeve, Hello Kitty postcards and three years' subscription to McAfee Internet Security, to keep all her ardent fans safe from malware and viruses.
The Hello Kitty Acer Aspire V3 is a budget laptop typically meant for students that comes with a 13.3in Full HD display, an Intel Core i5 processor, Windows 10 Home, 1TB of storage, 4GB of memory, eight hours of battery life and Dolby audio.
It weighs 1.6kg, meaning it can fit into a large handbag, and the Windows 10 configuring updates screen appears in hot pink, instead of blue.
The limited edition Hello Kitty laptop was originally released by Acer Philippines, but is also on sale at computer shops in multiple Southeast Asian countries including Singapore, Malaysia, Indonesia and Thailand.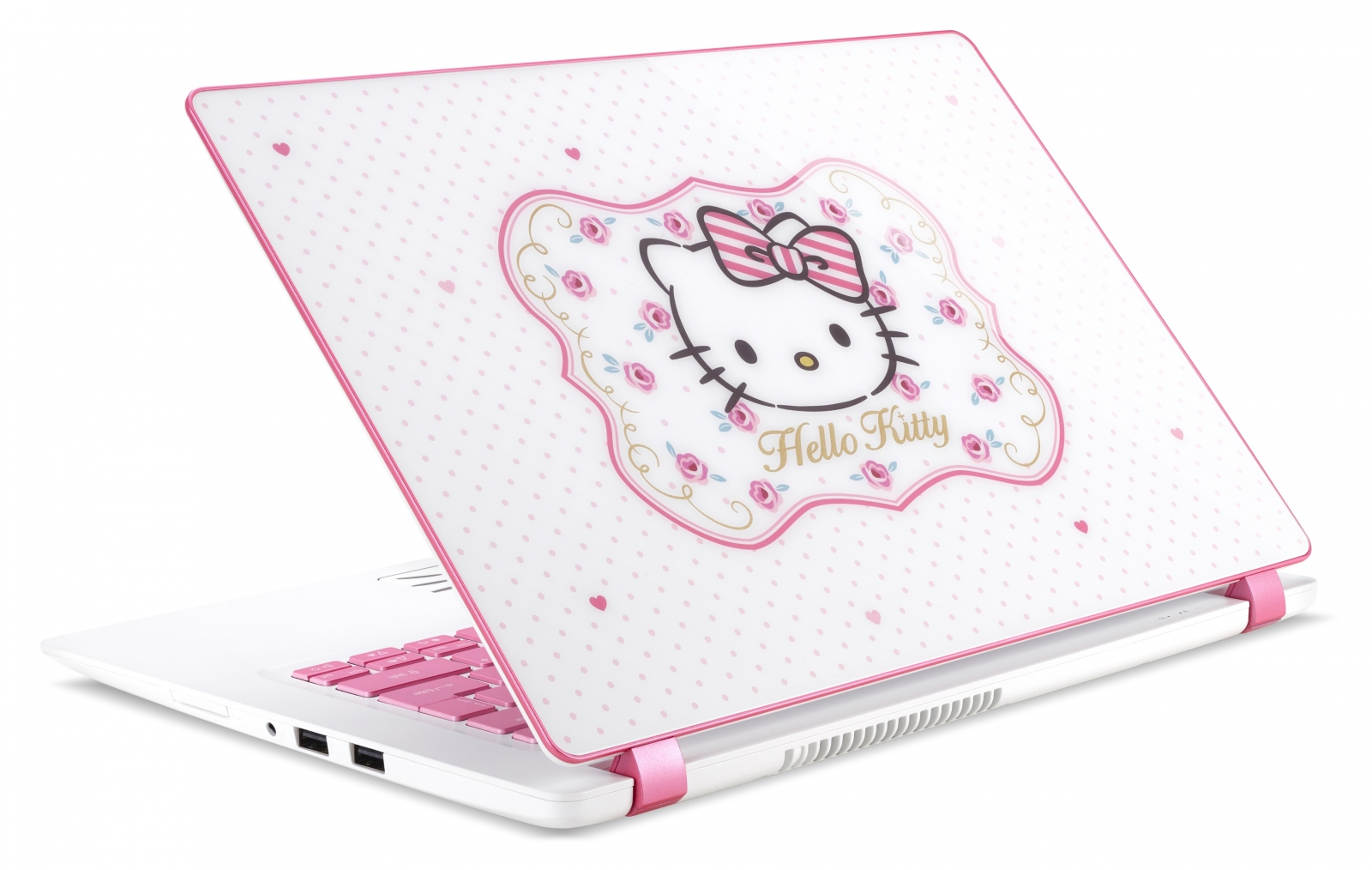 Unusually, the product is not available in Japan, where most Sanrio collaborations usually begin first, and there is no news on whether Acer will release the laptop in Europe or any other region.
However, the laptop is available to purchase on several online retailers in Singapore and the Philippines that ship overseas.
In the past, Acer was not known for manufacturing laptops in fanciful colours, but since purchasing Packard Bell in 2008, the Taiwanese PC vendor has begun releasing laptops in red and metallic pink to suit a wider consumer market.
The Hello Kitty Acer Aspire V3 retails at SGD $1,398 (£789.59, $1,012) in Singapore and PHP 45,999 in the Philippines.
© Copyright IBTimes 2023. All rights reserved.