Hello Kitty movie in the works, Sanrio says it will be in cinemas by 2019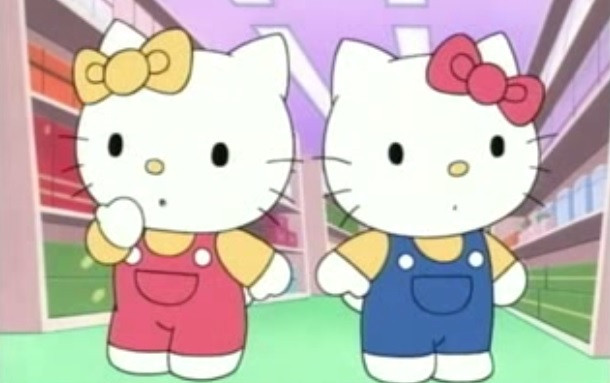 Despite still being in the very early stages, the film is due to reach cinemas in 2019
YouTube) (Sanrio Digital
Known around the world, Hello Kitty is one of Japan's most successful animated creations, alongside the likes of Pokémon and Mario. Now, 40 years after the feline brand's first appearance, it has been announced that the popular character will be making its debut on the big screen.
Hello Kitty is all about widely recognised Kitty White, an anthropomorphic white cat with six whiskers and a bright red bow, who lives in London with her family. She spends her days getting up to all sorts of regular human-like activities including going to school, baking, and playing with her little sister, Mimmy. She even has a pet cat herself and was recently described as "not a cat at all" by creator studio, Sanrio.
According to Deadline, it's unclear what form the movie will be presented in, whether it will be the show's typical 2D animation, 3D animation (which more recent Hello Kitty programmes have been created in), or go down the live-action route. What is being said, however, is that the upcoming movie will have a budget of between $160m (£103m, $145m) and $240m, indicating that the studio-heads are expecting huge success upon its release, and it is aiming to be in cinemas, sometime in 2019.
US based Sanrio Media and Pictures Entertainment was established in June with the specific intention of widening several Japanese characters' appeal globally and on a bigger scale.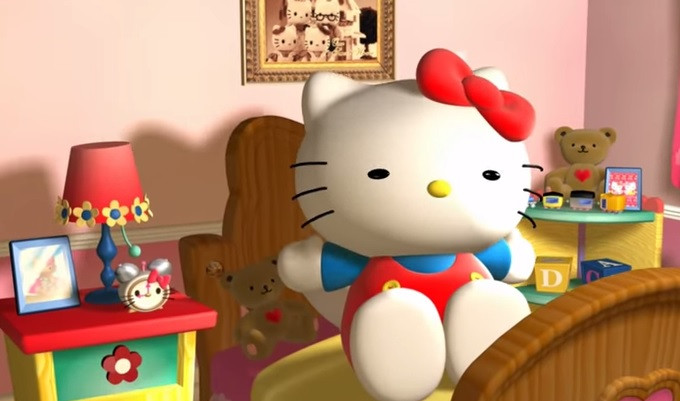 It is not yet known what format the film with take
YouTube) (Sanrio Digital
Other franchises that are owned by Sanrio will also see cinema outings in the next few years. The Japanese company currently owns the rights to long-spanning animated series including Peanuts, Mr Men and Little Miss, both of which are being brought to the silver screen after Sanrio struck a deal with Fox Animation Studios.
A film focused on the Snoopy and his peers Charlie Brown, Woodstock and Lucy Van Pelt is due in cinemas in late 2015. The Peanuts Movie has been directed by Steve Martino (Ice Age: Continental Drift, Horton Hears A Who!), penned by creator Charles M. Schulz' son Craig and produced by Spy creator Paul Feig.
Whereas due to being in very early stages, a movie featuring the likes of Mr Tickle, Mr Bump and Little Miss Sunshine has only landed itself a producer so far, in the form of Shawn Levy, who helmed the Night At The Museum series starring Ben Stiller.