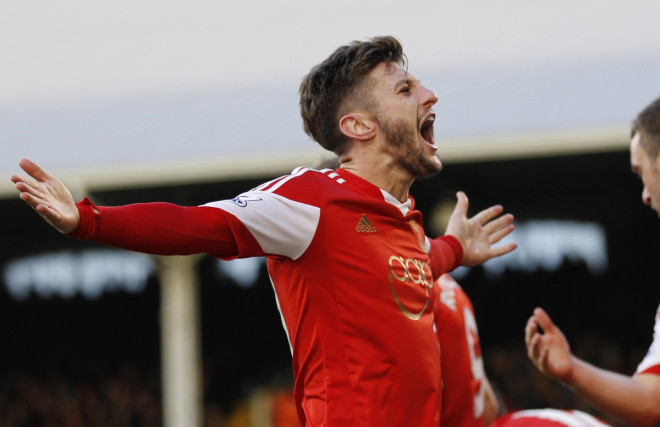 Southampton attacker Adam Lallana has dealt a blow to Liverpool's hopes of luring the England international to Anfield by insisting he wants to continue to develop his burgeoning talent at the St Mary's club.
Lallana has enjoyed a stellar campaign with Saints and was included in the PFA Team of the Year after inspiring Mauricio Pochettino's side to a top half finish in the Premier League.
With the 25 year old destined to be included in Roy Hodgson's England squad for the World Cup finals and amid uncertainty over the future of Pochettino at Southampton, Liverpool have been linked with a move for the ex-Bournemouth loanee.
But Lallana said: "The club means the world to me. I've been here since I was 12 and I want to keep progressing with the club.
"I've got a great relationship with the fans. We've been on a journey, and this is the icing on the cake."
Though Liverpool are expected to miss out on the Premier League title after drawing with Crystal Palace, the Reds are likely to delve into the transfer market this summer with the club having qualified for next season's Champions League.
Liverpool's hopes of bringing the like of Lallana to the club have been heightened since Pochettino drew uncertainty over his long-term future at St Mary's following the departure of chairman Nicola Cortese.
Luke Shaw has also been linked with moves to Chelsea and Manchester United but executive director Les Reed says no high-profile players will be leaving.
"As we stand, there have been no enquiries or offers for any of our players. That is the truth," Reed told BBC Sport.
"No club has been given permission to talk to any of our players. We want to improve the squad going forward and retain our current players.
"We have had a great season and we want to improve on it. We want retain the players we've got. They are all contracted and we intend to honour those contracts.
"Any enquiries we get will probably be met with a 'no, not for sale'. Our intention is to keep this very good team together and build on it by bringing in players to improve on that. We have our targets and these are things we talk about on a daily basis."