Adele tour: Everything to know about singer's live shows including set list and surprise proposals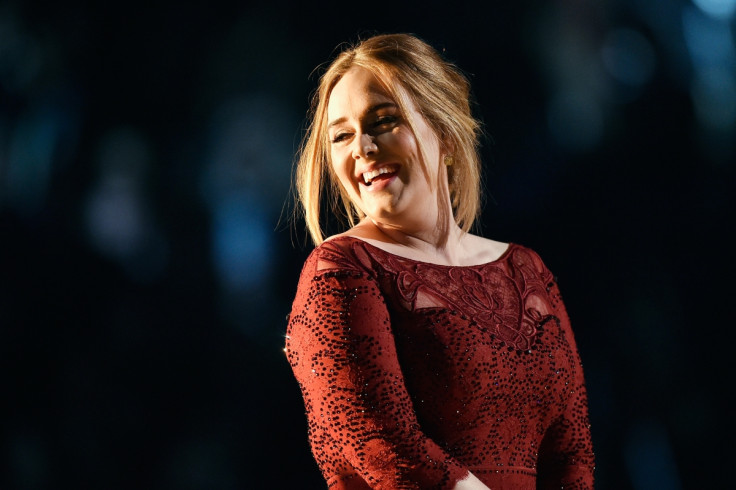 It has taken four very long years but Adele has finally kicked off her world tour. Opening at the SSE Arena in Belfast, the Hello singer put on what has been hailed as a stellar show with killer vocals, a stunning set and even a proposal of marriage for two lucky concert-goers.
Around 11,000 fans flocked to the Belfast, Northern Ireland venue on 29 February 2016 to watch the Grammy-winning superstar in action performing songs from her record-breaking third album 25. It was a milestone moment for Adele, 27, who was forced to cancel her world tour in 2012 to undergo throat surgery. However, the chart queen has stormed back with an acclaimed show that has, as expected, wowed critics.
With Adele's live shows now in full swing, IBTimes UK previews what the rest of her fans can look forward to over the coming months.
Listen to Adele's Hello:
Personality
It wouldn't be an Adele show without the singer's down-to-earth, bubbly personality. Clearly not phased by the large scale of the sold-out show, Adele at one point during the Belfast gig brought a cup of tea with her while chatting to the audience with her familiar cockney accent and friendly charm. During one part of the show, Adele said: "I woke up sounding like Arnie. My voice was so deep because I slept with the air con on my hotel room.
"My kid was being a nightmare, and then there was a spillage at Gatwick and I thought my boyfriend wasn't gonna get here – I thought the whole tour was doomed. I've been s*****g myself – I had severe bowel movements. But I've had an Imodium."
Surprises
Adele did not open the Belfast show in the traditional way as the singer walked through the audience while singing Hello before arriving on the main stage. In celebration of the leap year, Adele made one extremely sweet gesture for two audience members, helping one to propose to the other. The British singer invited one fan named Hayley to join her on-stage so she could propose to her boyfriend Neil, which fortunately gave the right answer. In typically Adele fashion, the singer invited herself to the wedding.
The staging
Suiting the mood of the songs, the staging appears to be designed minimalistic with Adele occasionally on a podium and the big screen showing a close-up of her eyes. Concert-goers will be dazzled during the penultimate song Set Fire To The Rain with the singer surrounded in a downpour of rain.
Watch Adele help a fan propose on stage
The set list
1. Hello
2. Hometown Glory
3. One And Only
4. Rumour Has It
5. Water Under The Bridge
6. I Miss You
7. Skyfall
8. Million Years Ago
9. Don't You Remember
10. Send My Love (To Your New Lover)
11. Make You Feel My Love
12. Sweetest Devotion
13. Chasing Pavements
14. Someone Like You
15. Set Fire To The Rain
16. All I Ask
17. When We Were Young
18. Rolling In The Deep
Adele's 25 tour continues in Belfast on 1 March 2016 and arrives in London for a six-night stint at the O2 Arena on 15 March. Many shows are sold-out but there are still some available at Ticketmaster.co.uk.
© Copyright IBTimes 2023. All rights reserved.