Brit Awards 2016: Coldplay beat One Direction, Adele's Kesha tribute, Rihanna performance and more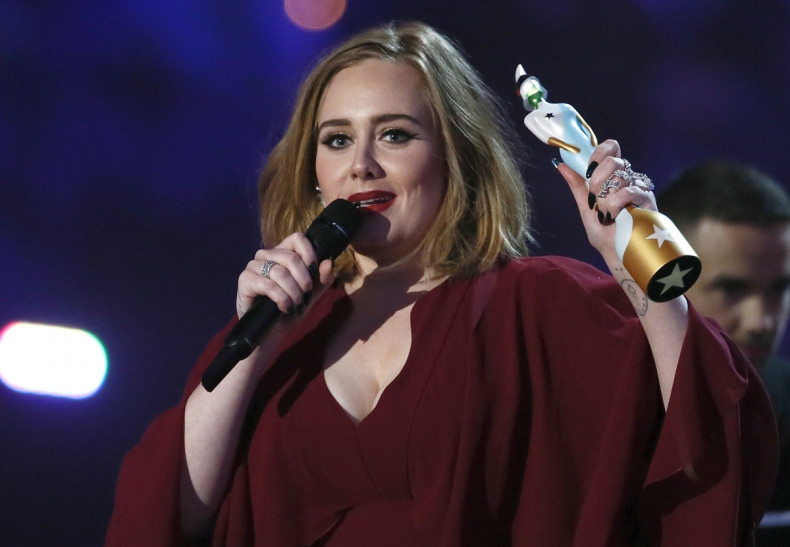 The 2016 Brit Awards, which honours the best in British music, went down without a hitch on 24 February. Instead of awkward moments and technical problems that plagued the Grammys the week before were emotional tributes, flawless performances and laugh-out-loud one-liners.
Hosted by Ant and Dec for the final time, Coldplay opened the show with a colourful rendition of their current single, Hymn For The Weekend, with the likes of Justin Bieber and Rihanna later gracing the stage.
Although Adele came out on top with four of the five awards she was nominated for, other celebrities had their time in the spotlight too. IBTimes UK highlights the best moments from the ceremony.
Lorde leads David Bowie tribute
Following Lady Gaga's extravangant tribute to the late David Bowie at the Grammy Awards, Lorde offered an understated homage to Ziggy Stardust at the Brits. The 19-year-old, who described Bowie as her hero in a touching moving Facebook post after news broke of his death, performed his track Life On Mars with his band. She received the seal of approval from his son who tweeted: "Finally found the links to tonight's Brits. Just... beautiful. Thank you."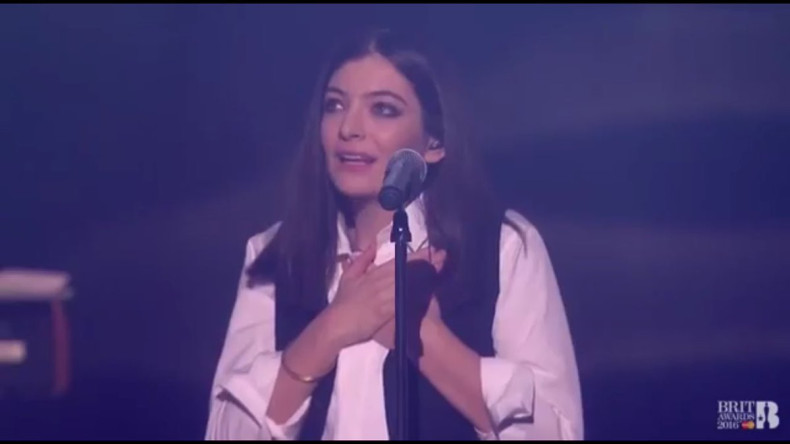 Astronaut Tim Peake presents Adele with global success award from space
You know your music is out of this world when European Space Agency (ESA) astronaut Tim Peake recognises your achievements – 249 miles away from the earth's atmosphere. The British powerhouse cried tears of joy after Peake presented her with the prestigious gong via video link. Wearing a faux suit, he said: "It's a huge honour to be part of this incredible night from up here on board the International Space Station."
Drake joins Rihanna on stage
She pulled out of the Grammys in the 11th hour citing health problems so there was a big question mark over whether Rihanna would make it to the Brits. But the singer showed up and delivered an epic performance. After Canadian rapper Drake's surprise appearance, the pair, who collaborated on her new track Work, twerked up a storm in one of the steamiest performances in Brits history.
Coldplay beat 1D to take home best British group
After beating One Direction to take home British group at the Brit Awards, Chris Martin could not help but take a dig at the boy band. In a bid to bring some humour to his acceptance speech he signed off saying: "We want to thank you so much. What a treat! From Harry, Zayn, Liam and me Niall we are very grateful." But the gaffe enraged some Directioners because he missed out Liam Payne while including former member Zayn Malik. Ooops.
Adele declares her support for Kesha
When picking up the first of her four awards of the night, Adele used her acceptance speech to publicly support fellow singer Kesha after she lost a bid to end her contract with the music producer she accused of sexual assault. She is the latest celebrity to rally around the Tik Tok hit maker as she wages legal battles with Dr Luke and Sony Music Entertainment.