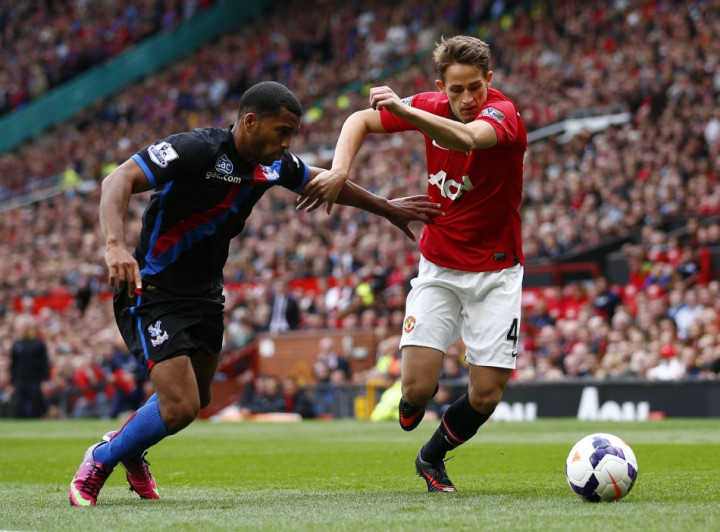 Michael Carrick has urged Manchester United's teenage sensation Adnan Januzaj to snub offers from top European clubs and commit his future to the Premier League champions.
The 18-year-old was the star for David Moyes' side during their 2-1 win over Sunderland at the Stadium of Light. Januzaj scored twice as United came from behind to seal three points against the Black Cats, for which the youngster received praise from his teammates and his manager.
Januzaj has less than a year left on his contract and is yet to sign a new deal to extend his stay at Old Trafford. The English champions are reportedly preparing a bumper four-year deal worth around £50,000 a week to ward off interest from Barcelona and Manchester City for his services.
"He is at the right club. He has the right players around him who are willing to help him and obviously the right manager. He has the ability. As long as he keeps along the right lines and does the right things he has got a great chance of having one of the best careers," Carrick told the Manchester Evening News.
"Young lads can come in and change. Their life can change overnight and the expectations and pressures change. There are more responsibilities. But he is at the right place and he has a good attitude. He is going to stay on the right lines."
Meanwhile, Carrick claims Januzaj will be under the spotlight after his performance against Sunderland. The midfielder believes it will be a lot for the teenager to take a sudden rise in his star status after.
The former Tottenham man has urged the senior players in the squad to help Januzaj settle down in order to do the right things.
"But can the sudden surge into star status wreck his progress? It is a lot for a young lad to take to come in like that. The attention he is going to get now will be a lot," the midfielder said.
"He is young, he is going to learn along the way and learn fast. I am sure he will be fine. I and the other experienced players are there to set an example and do the right things," he concluded.