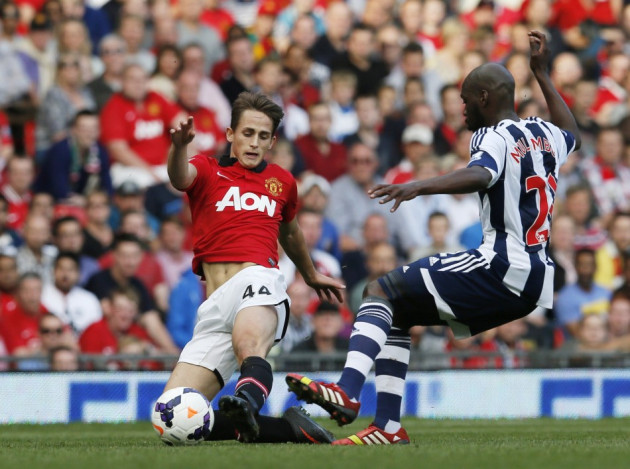 Manchester United's hopes of securing Adnan Januzaj to a contract extension continue to hang in the balance after the player's agent admitted the summer departure of Sir Alex Ferguson stalled negotiations regarding a new deal.
Januzaj has made four-appearances this season but his current deal expires at the end of the campaign, leaving him open to leaving Old Trafford for a nominal fee next summer.
Barcelona, Bayern Munich, Juventus and Manchester City are all credited with an interest in the Belgian-born wide man and with United stalling over agreeing new terms for Januzaj, the Premier League champions threaten losing the emerging youngster in similar fashion to how both Paul Pogba and Ezekiel Fryers departed the club.
Ferguson made no secret of his admiration for Januzaj in the final months of his tenure at Old Trafford and the player's representative Dirk De Vriese says the Scot's departure has affected negotiations between both parties but that talks are progressing.
"I'm not going to say which teams are interested in him, but I can tell you that there is interest from several European clubs," De Vriese told Voetbal Niews.
"The departure of Sir Alex Ferguson meant that there was a break in the negotiations. We are back working on the calls and will see how it goes.
"Adnan's family have given me the permission to communicate. As it is only me involved, there can be no misunderstandings in the media."
The 18 year old made cameo appearances against Wigan Athletic in the Community Shield, Crystal Palace in the Premier League and Liverpool in the League Cup before he replaced Shinji Kagawa at half-time in the defeat to West Bromwich Albion.
While United went on to lose, Januzaj made a significant impact and his appearances early this season suggest manager David Moyes will persist with the former Anderlecht youngster.
Upon being appointed Ferguson's successor, Moyes declared his intention to continue promoting players from United's youth system into the first team, with Januzaj the latest beneficiary of that ethos. Moyes himself, is optimistic the winger will be tied down to a new deal.
"As far as I know, things are moving along," Moyes said in September.
"He is keen to stay. We really think an awful lot of Adnan. He is a Manchester United player and I am sure he will be.
"We think this is the best place for producing and giving young players an opportunity. We think we do it better than anybody. I do it; maybe not as well as my predecessor, but at Everton we always put young players in the team when we thought the time was right. It is what we want.
"It is part of my remit to promote young players and Adnan has been promoted already and the next part is to become a regular first-team player."